When Alarm buzzes in the morning human brain says 1 more minute pls..Thoughs we all get during that One Minute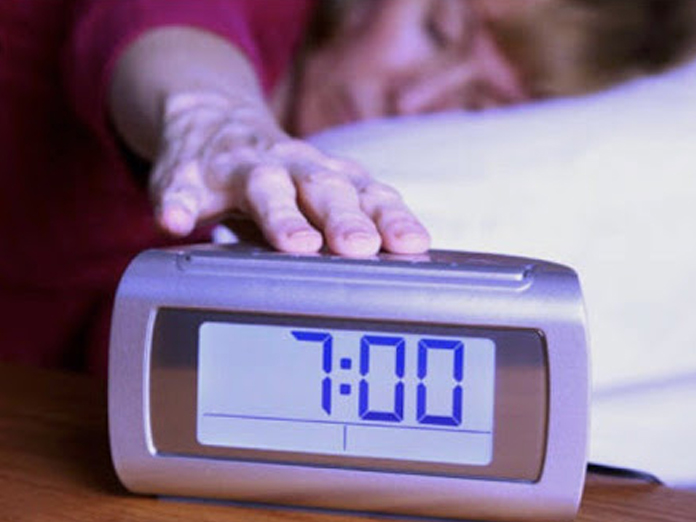 Highlights
When Alarm buzzes in the morning human brain says 1 more minute plsThoughs we all get during that One Minute
The Alarm snoozes when you are in sound sleep and one does'nt like to wake up rather tells her /his self before turning of the snooze ONE more minute PLEASE... And we all love those extra minutes we cuddle up to sleep every morning before we finally have to wake up. For some one minute turns into Five minutes and 5 turns into 10 ,15,20 and even 30 minutes of slumber-irrespective of the alarm clock blaring out its ear -piercing tune.
Even if you pass out out at 10 pm the night before, you still would want to press the snooze button, even after completing eight hours of uninterrupted sleep. The best part? You dont really sleep in those five minutes. Instead, your brain goes through a chain of thoughts about life abd work. Thoghts that hit a human brain each morning when the Alarm snoozes:
1. What!!!!! oh noooo It's 7 o'clock already?? i wantto sleep for five more minutes
2. Do i have to go to work?
3. Mornings really suck! urrgggggg! why can't work begin at 2pm instead?
4. guess i need to look out for another job, May be where i can work night shifts
5.I just hope the maid does'nt ring the bell right now. i just want to sleep some more.
6. it's 8:15? Fuck, fuck, fuck! I have to work on that project before leaving for work!
7. If i don't get up now, i will be stuck in really bad traffic forever.
8. shoild i take the day off? i really feel very tired. My back hurts too. I badly needs to rest my body. I
need to text my boss...
9. Or may be i should ask for work from home? I should save my leaves that beach vacay.
10. Now i need to iron my clothes too, make my breakfast, pack my bag! I can't put in this much effort
every morning man!
11. WHEN WILL ALL THIS GET EASIER??
12. I feel like a robot handling all this guess i need a break.
13. Why can't i work from home? Work is any ways work, whether i do it at home or in the office how
does it matter? Some one should explain this to my boss.
14. Holy cow! for the sake of the salary dont know what all i have to do
15. F***K it, man! enough now! i have to get dressed and get moving ....