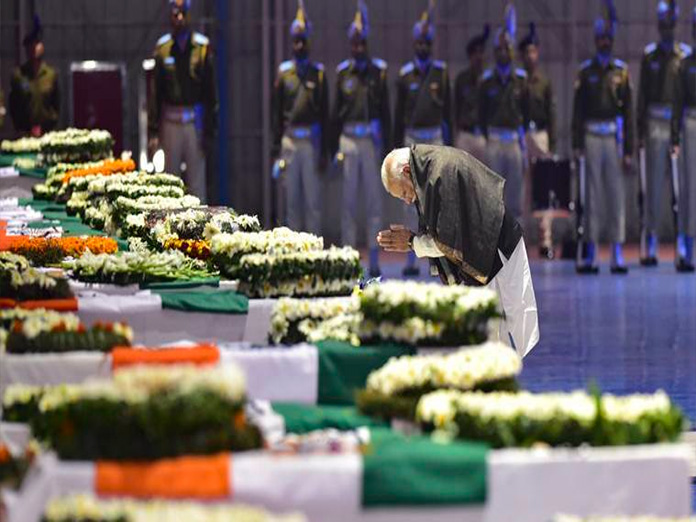 Highlights
The recent attack killing CRPF Jawans in Pulwama, Jammu and Kashmir is a highly condemnable act The act was aimed at jeopardising the convoy movement by the attacker It is still painful to know that even the convoy vehicles have become vulnerable targets for the terrorism
The recent attack killing CRPF Jawans in Pulwama, Jammu and Kashmir is a highly condemnable act. The act was aimed at jeopardising the convoy movement by the attacker. It is still painful to know that even the convoy vehicles have become vulnerable targets for the terrorism.
India withdrawing its Most Favoured Nation (MFN) status and summoning the envoy comes as a very late move. It should ensure to withdraw the economic, trade and other related ties immediately. The government should now act with stern steps and should take into confidence of all the leaders. No political party should be given an opportunity to drift away from the common goal and should refrain from making any unwarranted statements.
Though the Hon'ble PM has assured to issue strict warning and take vehement actions in response to the deadly terrorist attack against India, curbing terrorism and preventing its attacks still has a long way to go. The government should now take quick but cautious steps to reinforcing faith in the nation regardless of election fiasco in the upcoming months. India should also lodge its strong protest condemning the unacceptable terror attack to the UN and at other international forums through the diplomatic channels.
- Varun S D, Bengaluru
Subscribed Failed...
Subscribed Successfully...