Supreme Court lashes out at lawyer for 'unwarranted insinuations' on social media against CJI Dipak Misra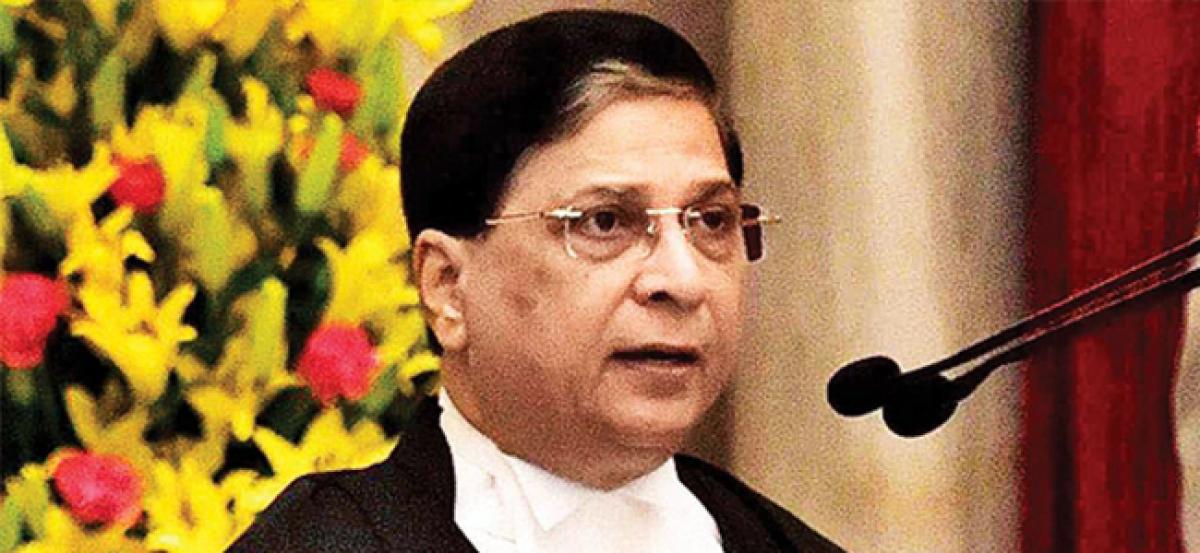 Highlights
The Supreme Court has lashed out at an advocate for his unwarranted insinuations on the social media against Chief Justice Dipak Misra for refusing to grant early hearing to his petition
The Supreme Court has lashed out at an advocate for his "unwarranted insinuations" on the social media against Chief Justice Dipak Misra for refusing to grant early hearing to his petition.
The apex court bench, comprising Chief Justice Dipak Misra and Justices A M Khanwilkar and D Y Chandrachud, took strong exception to the lawyer's conduct and said such allegations would damage the institution.
The court said it had no problem with their judgements being discussed in any fora but they were defenceless against circulation of such messages on social media applications like the Whatsapp.
The CJI takes split second decisions about petitions which require urgent hearing while entertaining 50 such requests from lawyers during the first half an hour every day. If urgent hearing request is denied, should a lawyer resort to such baseless insinuations against the CJI on social media platforms, Justice Chandrachud, who was quoted by a lawyer privy to the hearing, asked.
The court also said that those sending or circulating messages on social media should exercise restraint and responsibility.
The bench took exception when the lawyer referred to certain remarks of a former judge who recently retired.
"We, as judges, have a tenure. After our retirement, if one walks up to us and seeks our view and then uses it to target judges, it does not augur well for the judiciary," Justice Chandrachud said.
The advocate had earlier requested for urgent hearing of his plea which was denied by the Chief Justice.
The bench has also said that the nature of judiciary is that some may get relief and others may not and the one who does not get relief, targets the judges and then it will be very unfortunate for the institution.