Woman cook dismissed after throwing away food touched by 'lower caste' student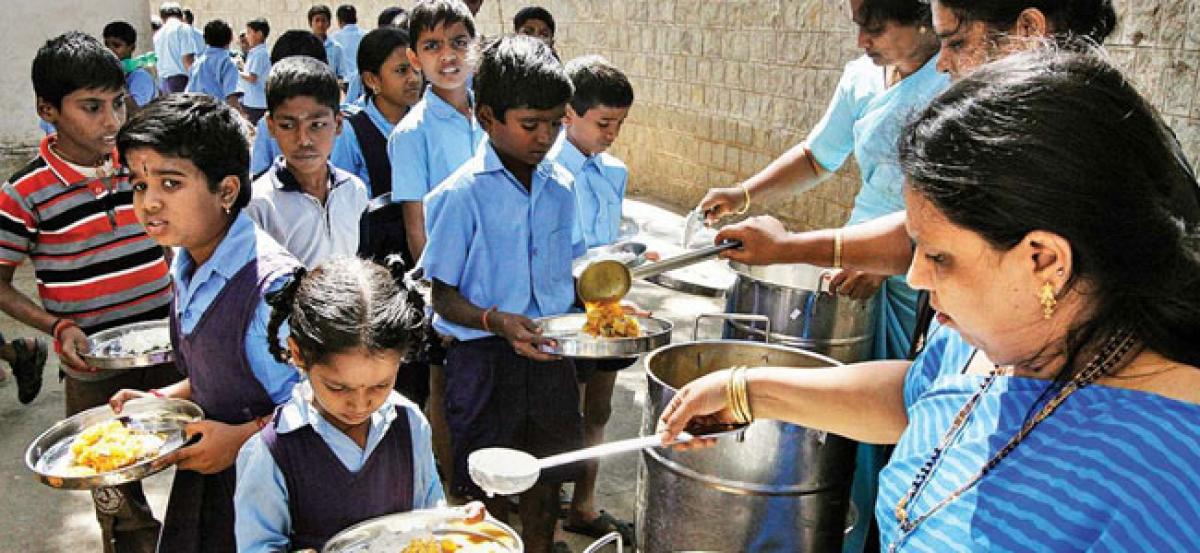 Highlights
A woman cook was on Monday removed from a government school in Rajasthans Udaipur district after she allegedly threw away the midday meal touched by a girl student who belonged to a lower caste, the school principal said
A woman cook was on Monday removed from a government school in Rajasthan's Udaipur district after she allegedly threw away the midday meal touched by a girl student who belonged to a "lower caste," the school principal said.
The action was taken after a video went viral on the social media in which the class 8 girl, belonging to the Meghwal community, is purportedly shown narrating the incident of the caste-based discrimination against her.
"The cook tendered her apology for discriminating against the girl, but the locals were not pacified and wanted action against her. Therefore, a decision was taken to remove her," Sushil Arya, the principal of Government Girls Higher Primary School-Utarda, Udaipur, told PTI.
On July 2, Kamla Vaishnav had allegedly misbehaved with the girl for touching the midday meal cooked in the school because of her "lower caste" antecedents.
Moreover, she also threw away the food only because the girl had touched it.
Resentment grew among the locals as the video went viral, prompting the school administration to convene a meeting of the school management committee on Monday which decided to remove the cook, a contractual employee.
The girl said that the woman misbehaved with her and asked as to why did she touch the food despite knowing that she belonged to a lower cast.
She also threw the food outside, the girl alleged further.
In the video, the girl said that following the incident she broke down and complained to the school staff, but to no avail. Later, she went to the school with her mother who took up the matter with the school in-charge but no action was taken against the cook.
"The woman also belongs to the same village but no case of discrimination on the basis of caste has happened so far, therefore, the villagers were annoyed over the incident," the school principal said.