Bihar school principal, teacher held for forcing students to watch obscene videos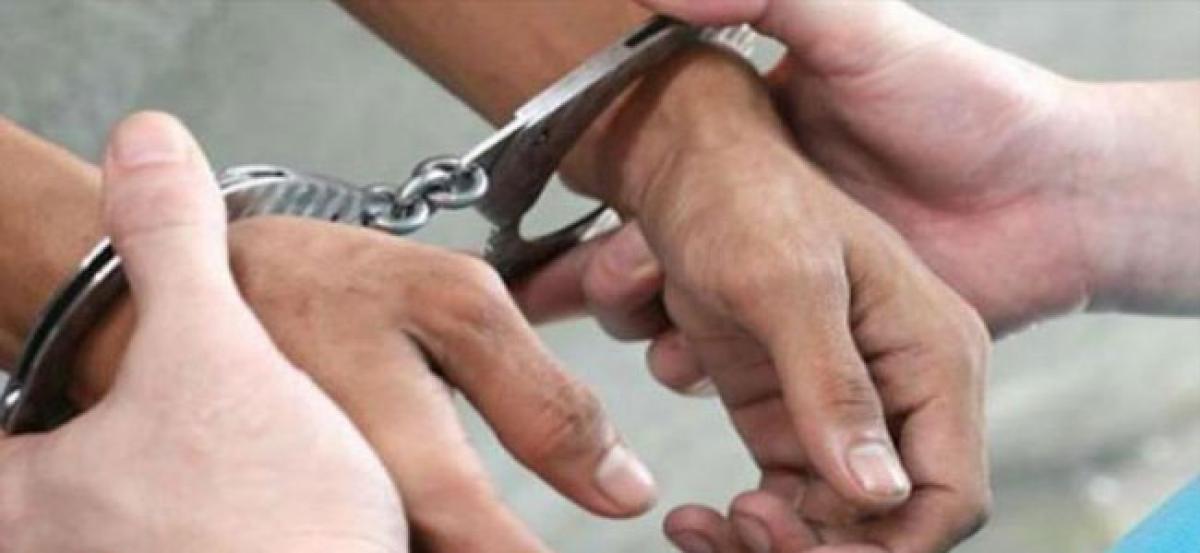 Highlights
The principal and teacher also behaved inappropriately with the girls apart from showing the videosSub Divisional Officer Sadar, Darbhanga, Rakesh Kumar said the principal and a teacher of a public school in
The principal and teacher also behaved inappropriately with the girls apart from showing the videos.Sub Divisional Officer (Sadar), Darbhanga, Rakesh Kumar said the principal and a teacher of a public school in
Darbhanga: The principal and a teacher of a school were arrested on Monday following complaints by girl students that they were made to watch obscene videos and subjected to sexual exploitation, police said.
Sub Divisional Officer (Sadar), Darbhanga, Rakesh Kumar said the principal and a teacher of a public school in Lal Bagh locality were arrested after an FIR was lodged at Town police station.
The FIR was lodged on behalf of three students, whose guardians have alleged that the girls had accused the teacher of forcing them to watch obscene videos besides behaving inappropriately and the principal paid no heed when the matter was raised before him.
The SDO also said that the school has been sealed.