Kumarswamy won't be sad for too long: Subramanian Swamy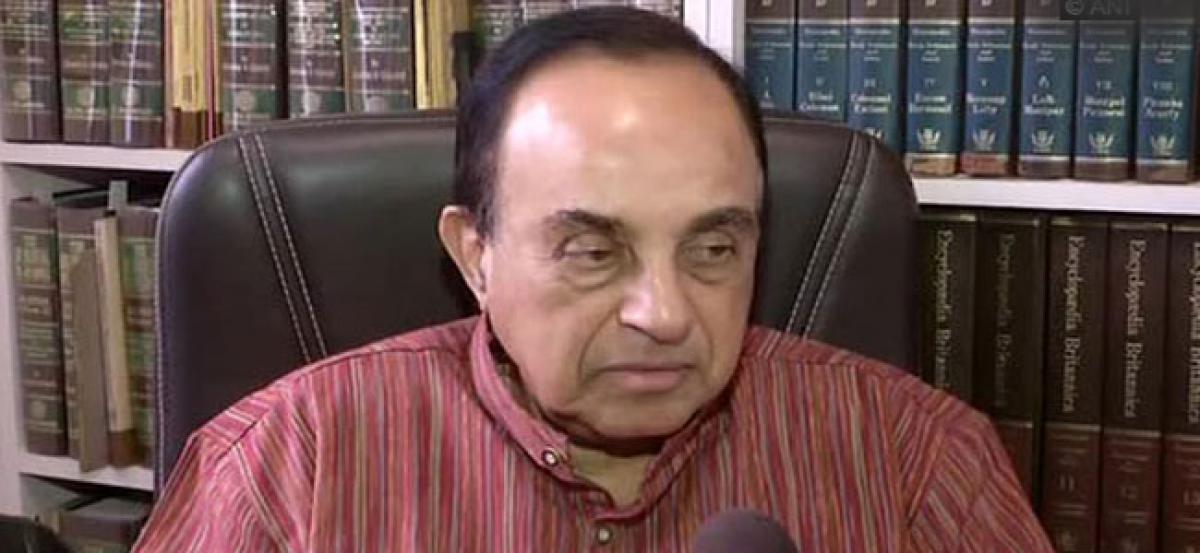 Highlights
Bharatiya Janata Party BJP leader Subramanian Swamy on Monday said that Karnataka Chief Minister Kumarswamy wont be sad for too long and things will get sorted soonSwamys remark comes days after Kumaraswamy said that he was not happy while heading a coalition government, and was swallowing the pain of it
New Delhi: Bharatiya Janata Party (BJP) leader Subramanian Swamy on Monday said that Karnataka Chief Minister Kumarswamy won't be sad for too long and things will get sorted soon.Swamy's remark comes days after Kumaraswamy said that he was not happy while heading a coalition government, and was swallowing the pain of it.
Speaking to ANI, Swamy said: "Kumarswamy's dream of becoming the chief minister has come true. It won't be for too long that he will not be happy; things will change and sort out soon. If Amit Shah tells me to go to Karnataka and form government then happily I will".
"The Congress is desperate now because no opposition parties are in accordance with them. That is why Congress is in big trouble. We all know what has happened in Karnataka and how things changed drastically. Sometimes they (Congress) leaders visit temple and other days they say they support the Muslims.because of this they are getting insulted," Swamy added.
On July 14, a teary-eyed Kumaraswamy while addressing an event said, "People are standing with bouquets to wish me, as one of their brothers became Chief Minister and they all are happy, but I'm not. I know the pain of coalition government. I became Vishkanth (Lord Shiva) and swallowed pain of this government".He further said he wanted to become the Chief Minister of Karnataka to solve the problems of the people and fulfil the unfinished agenda of his father and former prime minister H D Deve Gowda.
After days of high-intensity political drama in the state in May, the Congress and the Janata Dal (Secular) had come together and managed to form the government in Karnataka.Soon after Kumaraswamy was sworn in as the chief minister of Karnataka while Congress leader G Parameshwara took charge as the deputy chief minister of the state.