We'll resign if territorial integrity compromised: Manipur CM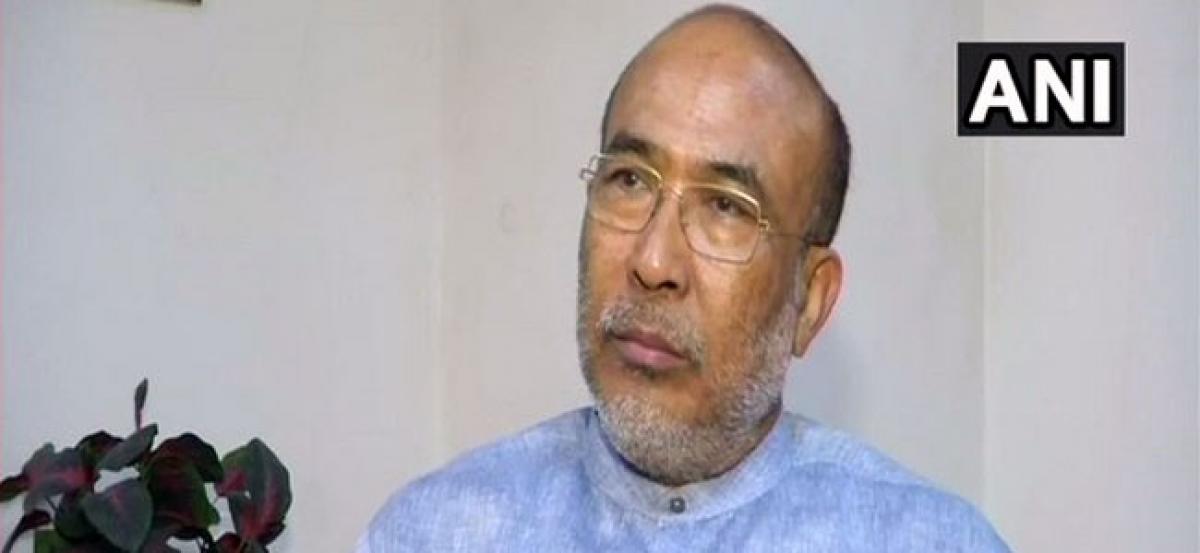 Highlights
Manipur Chief Minister N Biren Singh on Monday said that his government will resign if the territorial integrity of the state is compromised to resolve the Naga issue
New Delhi : Manipur Chief Minister N Biren Singh on Monday said that his government will resign if the territorial integrity of the state is compromised to resolve the Naga issue.
Emphasising that a consensus has to be reached before taking a final decision on the Naga issue, Singh in an exclusive interview told ANI said: "If our voice is not heard, if the consent of the state assembly or of the people is not taken and changes are made, then we (government) will be nowhere. We will have to leave our posts automatically".
Singh is camping in the capital with a 30-member delegation to stress his government's stand on the issue. He met Union Home Minister Rajnath Singh today and he is likely to call on Prime Minister Narendra Modi tomorrow.
Speaking to ANI, Singh emphasised that his government will have no moral right to remain in power if the territorial integrity of the state is fiddled with. There is a widespread speculation in the state that the Centre and the NSCN-IM may have a deal on the Naga issue and the people of the state is kept in the dark.
Calling for a consensus for a "peaceful" solution, the chief minister said that the Centre should formally inform the Manipur assembly and state government before taking decision.
"Right now I cannot say what will happen. We want to see a peaceful solution," he said.
In the backdrop of the past experience when the state witnessed widespread violence on the issue, Singh warned of "uncontrollable reaction if something happens due to ongoing peace talks with Naga groups".
"It is very important to keep the people of Manipur, its history and background protected in the existing (territory of the) state," he said.
Worried that Manipur will be in flames if a decision against people's wish is taken, Singh emphasised: "If something happens due to the ongoing peace talks then reaction of people would be uncontrollable".
Manipur has been witnessing unrest since interlocutor of the Naga peace talks RN Ravi suggested an autonomous Naga Territorial Council to resolve the Naga issue.
Singh recalled that Prime Minister Modi and Bharatiya Janata Party (BJP) president Amit Shah had assured him that Manipur's territorial integrity won't be infringed.
"We met Home Minister today, told him the purpose of our visit and discussed our apprehensions. During assembly poll campaigns as well, Prime Minister Modi, Amit Shah and Rajnath Ji met us and assured that territorial integrity of Manipur won't be touched. We continue to hold the same hope," Singh said. The BJP came to power in Manipur in the last assembly elections in 2017.