French Government denies the claim made by Rahul Gandhi in his speech to the Lok Sabha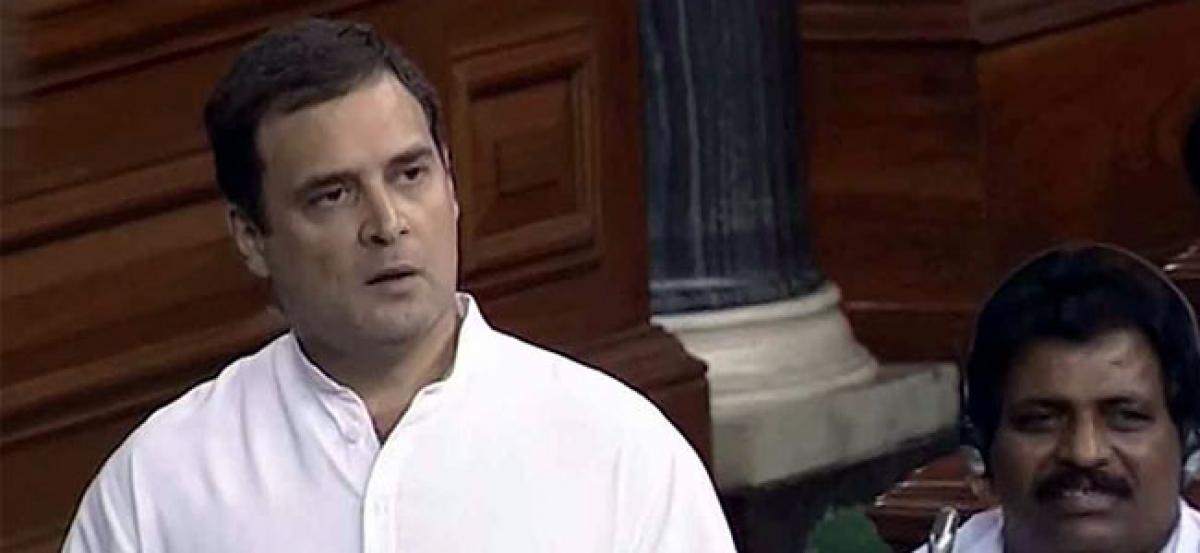 Highlights
On Friday the French government, in a statement, had denied that the Congress chief Rahul Gandhis claim that President Emmanuel Macron had told him that there was no secrecy clause binding on the Rafale deal and had also said it could be communicated to the public in India
NEW DELHI: On Friday the French government, in a statement, had denied that the Congress chief Rahul Gandhi's claim that President Emmanuel Macron had told him that there was no secrecy clause binding on the Rafale deal and had also said it could be communicated to the public in India.
The French statement was made after Rahul alleged in his speech during the no-confidence motion that PM Narendra Modi and defence minister Nirmala Sitharaman had lied in claiming that a secrecy clause did not allow disclosure of the commercial aspects of the deal, the cost of which, he said, ballooned from Rs 520 crore to Rs 1,600 crore per fighter.
In a statement from Paris, the French government said it had noted Rahul's claim, and said France and India concluded a security agreement in 2008 that legally binds the two nations to protect information provided by the other that can impact security and operational capacities of the defence equipment of the two countries.
"These provisions naturally apply to the IGA concluded on September 23, 2016, on acquisition of 36 Rafale aircraft and their weapons," it said. Rahul had told LS, "I asked him (French president about the secrecy clause and he denied that any such clause exists in the agreement."
Speaking on the Rafale aircraft deal, Congress leader Rahul Gandhi had told the Lok Sabha that "He (French president) told me I don't have any objection if you tell this to everyone in the country so the defence minister has clearly spoken an untruth."
He said that rather than being a "chowkidar (watchman)", Modi had been a "bhaagidar (partner)" in a suspect deal. The French government also referred to Macron's interview with India Today in which he said, "In India and in France, when a deal is very sensitive, we can't reveal all details if the deal is very sensitive."
"Since you have commercial agreements and you have competitors, these competitors are not supposed to know some details of the deal since it will be good for the company itself for commercial reasons," he added.