SC collegium overruled centre's objections and reiterated Joseph for appointment as SC judge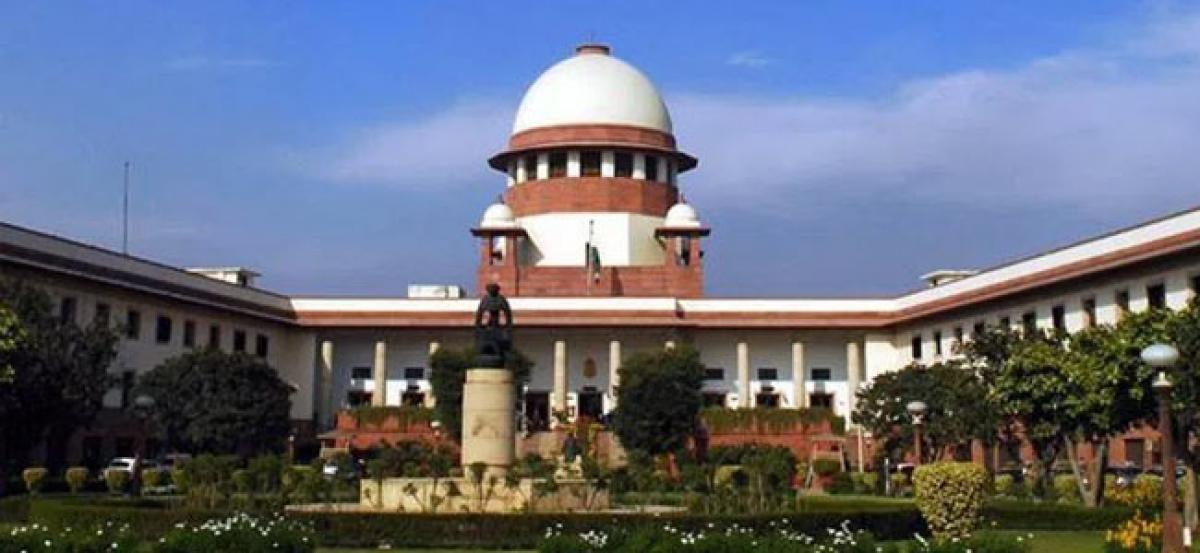 Highlights
Tenderly balancing its relations with the executive, the Supreme Court collegium being headed by CJI Dipak Misra had overruled the Centres objections and reiterated Uttarakhand high court Chief Justice K M Joseph name for appointment as an SC judge but agreed to the governments request to change its recommendation of Justice Aniruddha Bose for the post of Delhi high court chief justice
NEW DELHI: Tenderly balancing its relations with the executive, the Supreme Court collegium being headed by CJI Dipak Misra had overruled the Centre's objections and reiterated Uttarakhand high court Chief Justice K M Joseph name for appointment as an SC judge but agreed to the government's request to change its recommendation of Justice Aniruddha Bose for the post of Delhi high court chief justice.
The collegium in turn recommended the name of Justice Rajendra Menon, currently the Patna HC chief justice, for the Delhi HC post. For appointments to the SC, the collegium sent the names of Madras HC CJ Indira Banerjee and Orissa HC CJ Vineet Saran, along with that of Justice Joseph.
When Justice Banerjee is appointed an SC judge, the apex court will have the rare instance of three sitting women judges. The other two are Justices R Banumathi and Indu Malhotra.
Delhi HC's acting CJ made chief justice of J&K HC.
While recommending the transfer of Justice Rajendra Menon as Delhi HC Chief Justice, the collegium selected Justice Gita Mittal, who has been officiating as acting chief justice since April of last year, for appointment as CJ of Jammu and Kashmir HC. The collegium comprising CJI Misra and Justices Ranjan Gogoi, Madan B Lokur, Kurian Joseph and A K Sikri aimlessly decided to resend Justice Joseph's name for appointment as an SC judge, a decision that was taken on January 10. The appointment remained in limbo as the government on April 26 returned it for reconsideration citing Justice Joseph's lack of seniority among other HC judges.
"The collegium, on due consideration of all aspects mentioned in the law minister's April 26 and April 30 letters, resolves to reiterate the aforementioned recommendation, especially since nothing adverse regarding suitability of Justice K M Joseph has been pointed out in those letters," the SC said on Friday.
However, the collegium took note of the Centre's reservations over its January 10 recommendation for appointment of Calcutta HC's Justice Bose as Delhi HC CJ. The Centre had said Delhi HC was a premier HC and should be headed by a seasoned judge, one who was an HC CJ. It termed Justice Menon's transfer as CJ of Delhi HC an "administrative exigency".
To fill the vacancy arising out of Justice Menon's transfer to Delhi HC, the collegium recommended appointment of Gujarat HC's most senior judge, Justice M R Shah, as Chief Justice of Patna HC. It also recommended the appointment of Justice Bose as Chief Justice of Jharkhand HC.
With Justice Indira Banerjee's name being recommended for appointment as SC judge, the collegium decided to recommend another woman judge, Justice V K Tahilramani, the senior-most judge of Bombay HC, as the Madras HC CJ.
Subscribed Failed...
Subscribed Successfully...