Rain suspends Amarnath yatra from Baltal route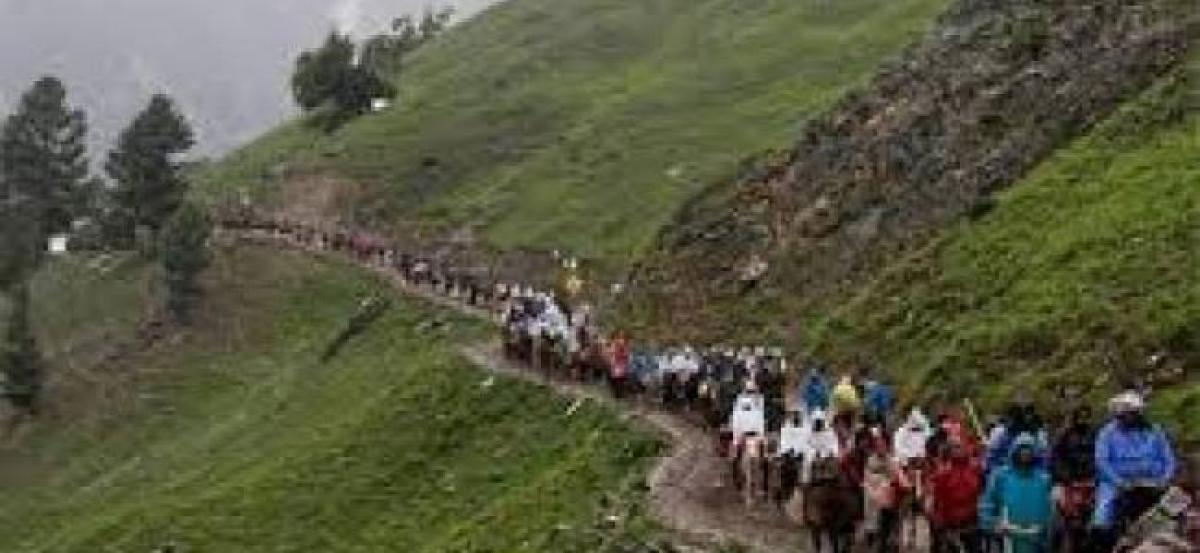 Highlights
Incessant rain has suspended the ongoing Amarnath Yatra on Tuesday, from the Baltal route The helicopter services have also been suspended from Baltal Axis
Anantnag (Jammu and Kashmir) : Incessant rain has suspended the ongoing Amarnath Yatra on Tuesday, from the Baltal route. The helicopter services have also been suspended from Baltal Axis.
Due to continuous rainfall since last night, the route has become slippery and muddy. There is also a possibility of shooting stones and landslides.
However, the yatra is continuing from the Pahalgam Axis.
The yatra from Baltal and Pahalgam routes was earlier suspended on June 30, due to incessant rains..
Prior to that, that yatra was halted on June 27 from the Baltal route due to heavy rainfall.
The first batch of pilgrims, undertaking the Amarnath yatra was flagged off on June 27. However, the pilgrimage was temporarily halted a day later due to heavy rainfall at the Baltal base camp.
On July 4, five people were killed and three injured after a landslide hit Brarimarg on the Baltal route.