Heavy rains: Schools closed in Shimla, Mandi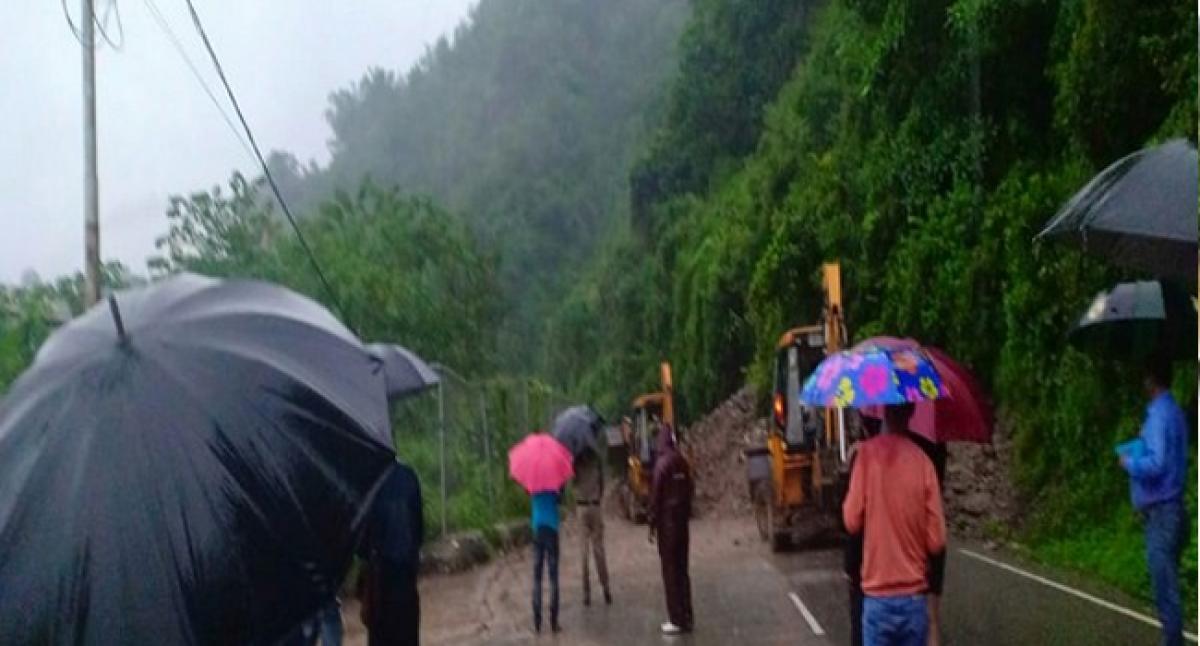 Highlights
ShimlaMandi Himachal Pradesh India, Aug 13 ANI In the wake of heavy rainfall and landslides, all schools including private, across Shimla and Mandi districts are closed on Monday
Shimla/Mandi (Himachal Pradesh) : In the wake of heavy rainfall and landslides, all schools including private, across Shimla and Mandi districts are closed on Monday.
Meanwhile, National Highway 3 (Chandigarh-Manali NH) has also been blocked to avoid any untoward incident. Heavy downpour led to landslides in various parts of the state causing disruption to normal life although respective district administrations were in full gear to clear blockades.
The Badrinath National Highway in Uttarakhand is also closed since last night at Lambgarh after heavy rains brought down debris onto the road. The road clearing operation by the local administration is underway.
Normally, driving on treacherous roads in the mountains gets riskier during annual monsoon rains in Himachal Pradesh and Uttarakhand especially when landslides hit the mountainous states. For safe driving, authorities put glow signs on the snaky roads of the Himalayas.