Kerala Floods: Sikh community provides food to victims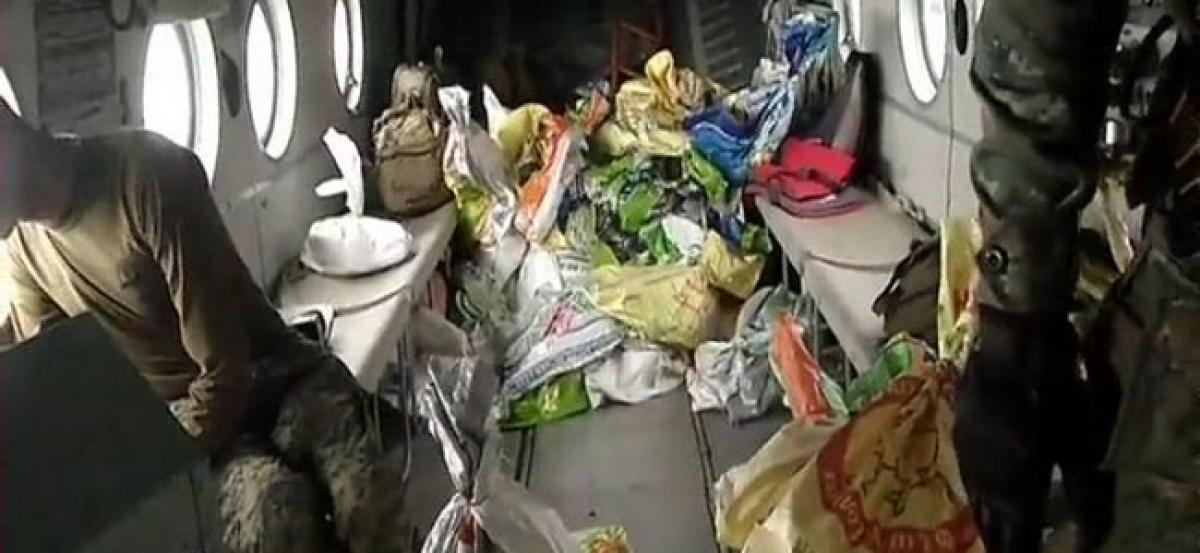 Highlights
Lending a helping hand, volunteers belonging to the Sikh community in Kochi are providing food to people in floodhit Kerala Those taking part prepare the food inside Gurdwara Sri Guru Singh Sabha and then send it to relief camps
Kochi (Kerala): Lending a helping hand, volunteers belonging to the Sikh community in Kochi are providing food to people in flood-hit Kerala. Those taking part prepare the food inside Gurdwara Sri Guru Singh Sabha and then send it to relief camps.
Speaking to ANI, one of the coordinators, who set up the community kitchen inside the Gurudwara said, "We, the Sikh community in Kochi is serving flood-hit victims food in relief camps. In last three days, we have served food to more than a thousand people. We are preparing food inside Gurdwara in hygienic conditions."
The coordinator further explained that the process of preparing food starts at around 9 in the morning and continues till 5:30 in the evening. He also said that they cook food keeping the taste of locals in mind.
Kerala has been facing the worst flooding in a century, which claimed lives of 357 people. The state has also suffered a loss of Rs 19,512 crore due to the deluge.
Various people and organisations across the world have come forward to help the rain-battered state in its hour of need. Thousands of personnel of Indian Navy, Air Force, Army, NDRF and Central Armed Police Forces (CAPFs) are engaged in the rescue and relief operations.
Yesterday, the National Crisis Management Committee (NCMC) directed the central ministries to focus on the provision of emergency supplies of food, water, medicines and restoration of essential services in the southern state.