Special Court grants time to CBI to prosecute tainted journo Upendra Rai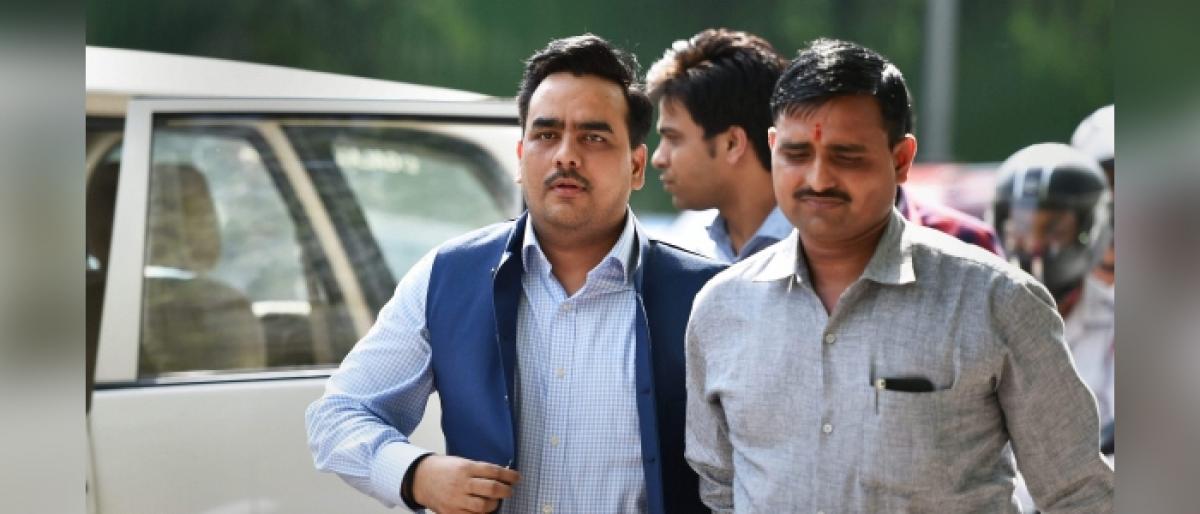 Highlights
A special court on Tuesday granted one month time to the CBI to procure requisite sanctions to prosecute an accused in a case against journalist Upendra Rai, who was arrested by the agency for his alleged involvement in dubious financial transactions
New Delhi: A special court on Tuesday granted one month time to the CBI to procure requisite sanctions to prosecute an accused in a case against journalist Upendra Rai, who was arrested by the agency for his alleged involvement in dubious financial transactions.
Special Judge Santosh Snehi Mann, who was scheduled to take cognisance of the charge sheet in the case, allowed the CBI's plea seeking more time to get the sanctions to prosecute Bureau of Civil Aviation Security Assistant Director Rahul Rathore.
In its application, the CBI said the request had been sent to the authority concerned and the probe agency was awaiting its nod in this regard.
Besides Rai and Rathore, the CBI has also named firm Air One Aviation Pvt Ltd, its chairman-cum-managing director Alok Sharma as accused in its charge sheet.
The court has posted the matter for hearing on September 25. At present, Rai is in judicial custody.
The CBI had arrested him on May 3 for allegedly indulging in dubious financial transactions and getting an airport access pass made by the Bureau of Civil Aviation Security by furnishing false information.
The Supreme Court had on May 4 refused to interfere with his arrest.