HC to hear next week IIT, FIIT-JEE pleas on metro station's branding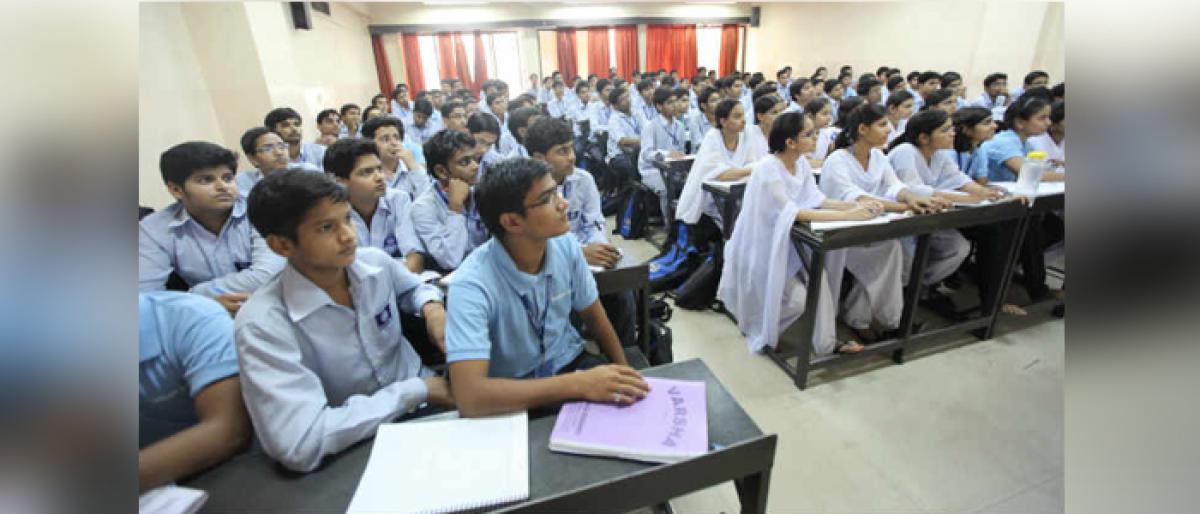 Highlights
The Delhi High Court on Wednesday said it would hear next week cross appeals of Indian Institute of Technology IIT and FIITJEE, challenging an order asking the Delhi Metro Rail Corporation DMRC to put up disclaimer notices at a South Delhi metro station and other places that the premier engineering institute and the coaching centre are in no manner connected to each other
New Delhi: The Delhi High Court on Wednesday said it would hear next week cross appeals of Indian Institute of Technology (IIT) and FIIT-JEE, challenging an order asking the Delhi Metro Rail Corporation (DMRC) to put up disclaimer notices at a South Delhi metro station and other places that the premier engineering institute and the coaching centre are in no manner connected to each other.
When the appeal filed by FIIT-JEE came up before a bench of Chief Justice Rajendra Menon and Justice V K Rao, the court was informed by the counsel for the IIT that they have also moved an appeal challenging the single judge's July 10 order which is likely to come up for hearing next week.
IIT's counsel said the appeal was filed on Tuesday after which the bench said it would hear both the appeals on September 12.
The single judge had directed the disclaimer should clearly indicate that FIIT-JEE is not connected with the IIT in any manner and the font and size of the disclaimer should be identical with the font and size in which FIIT-JEE is written at the metro station or any other place where the metro uses the name.
The metro station opposite the IIT is called FIIT-JEE IIT Delhi metro station.
The court had passed the order while disposing of a plea by the IIT seeking directions to the DMRC not to use its name in conjunction with that of FIIT-JEE for the metro station there, claiming it was tarnishing the image of the premier engineering institute.
IIT's counsel had said if DMRC wanted to use the IIT's name with someone else, it should have first asked the institute.
The IIT had moved the court against coupling of its name with that of FIIT-JEE at the metro station near the engineering institute in South Delhi.
It had said that the 'co-branding' had misled the people to think that both have partnered together.
The IIT, in its plea, had said that due to the coupling of the names, it has been receiving queries and complaints from aspiring candidates, parents and even the alumni, asking if FIIT-JEE was the 'official' coaching partner for those aspiring to get admission there.
The Delhi metro has since 2014 been auctioning the naming rights of several of its stations to generate revenue.