Thane: Muslims, Hindus conduct azaan and aarti in same pandal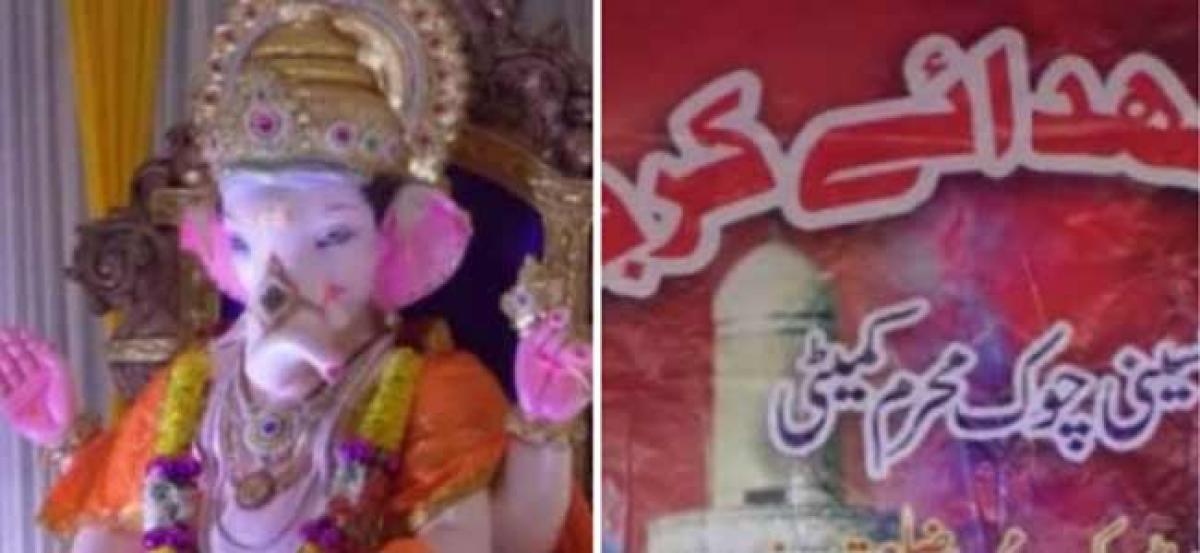 Highlights
Time and again, people in India have proved their credentials in spreading communal harmonyOne such example can be seen in Mumbra village of Thane district in Maharashtra The residents of this village are spreading a message of communal harmony by conducting Ganesha aarti and the azaan for Muharram in the same pandal set up by the Ekta Mitra Mandal
Thane (Maharashtra): Time and again, people in India have proved their credentials in spreading communal harmony.
One such example can be seen in Mumbra village of Thane district in Maharashtra. The residents of this village are spreading a message of communal harmony by conducting Ganesha aarti and the azaan for Muharram in the same pandal set up by the Ekta Mitra Mandal.
Speaking to ANI, a devotee said, "We (Hindus and Muslims) are sharing the same mic and loudspeaker and organisers are coordinating the timings for the respective rituals which are scheduled to be conducted throughout the day."
Another devotee present inside the pandal said, "There is no rivalry between Hindus and Muslims and it is the politicians who instigate people and try to create a rift between us just before the elections in order to get the mandate. Everybody in our village, irrespective of caste, likes to participate in such events together."
Ramesh Dhumal, Assistant Commissioner of Police, also lauded the move by Ekta Mitra Mandal and said, "Such programmes will only strengthen the relationships between the two communities and will send out a positive message of communal harmony to the outside world."