Supreme Court for live streaming, video recording of court proceedings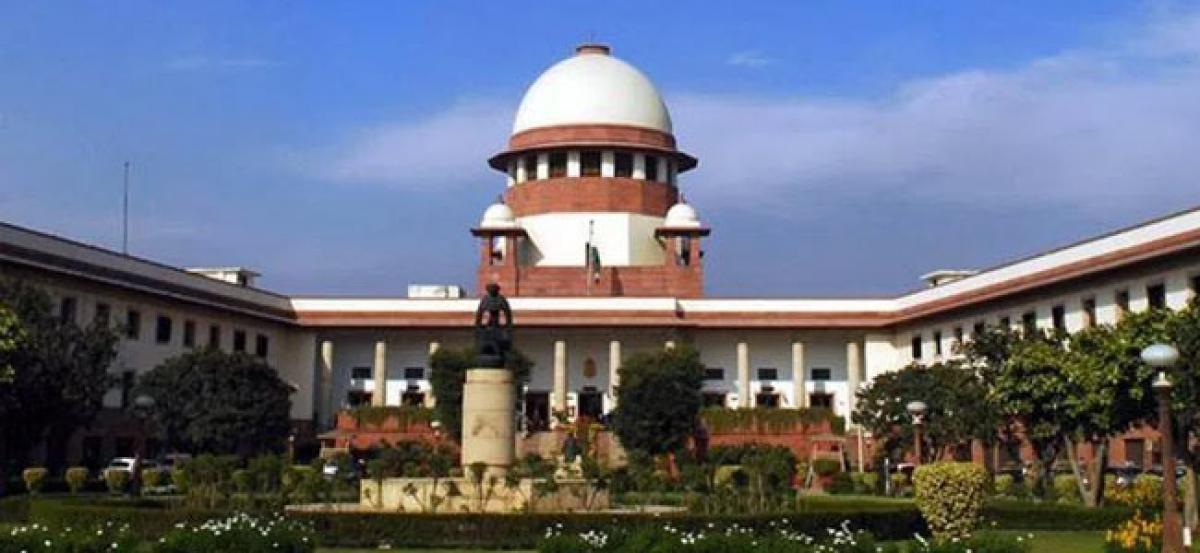 Highlights
The Supreme Court Wednesday agreed to livestreaming and video recording of court proceedingsThe apex court said that necessary rules for balancing rights of public and protecting dignity of litigants will be placed soon
The Supreme Court Wednesday agreed to live-streaming and video recording of court proceedings.
The apex court said that necessary rules for balancing rights of public and protecting dignity of litigants will be placed soon.
"Sunlight is the best disinfectant", the bench said while allowing live streaming of court proceedings.
Live-streaming of court proceedings will effectuate the "public right to know" and bring in more transparency in judicial proceedings, the court said.
The verdict was passed on a batch of petitions, including those filed by senior advocate Indira Jaising, law student Snehil Tripathi and NGO 'Centre For Accountability and Systemic Change' on the issue.
The apex court had earlier termed the proposal of live streaming of the court proceedings as the "need of the hour".
A petition, filed by Tripathi, a student of National Law University in Jodhpur, had sought a direction for setting up live streaming rooms within the apex court premises and granting access to legal interns. It had sought requisite guidelines to facilitate witnessing of the proceedings for interns.
Jaising, in her PIL, had sought video-recording of proceedings on matters of national importance.
The NGO, Centre For Accountability and Systemic Change, has sought a direction to the apex court registry and the Ministries of Law and Justice and Electronics and Information Technology to "video record the proceedings of all the courts and make them available to public and parties, subject to regulations".