More secretaries for a younger party : Rahul Gandhi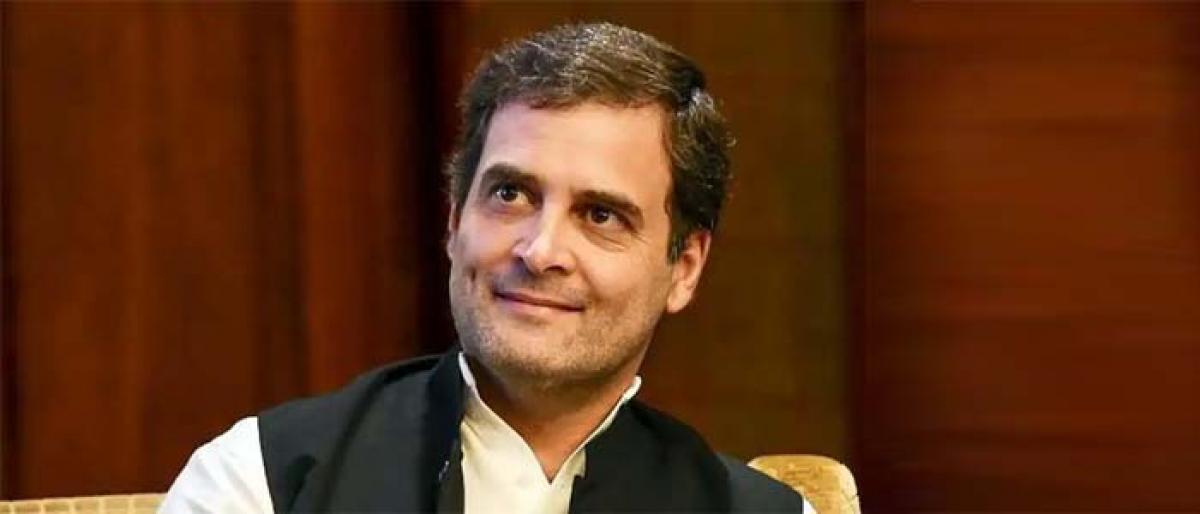 Highlights
The grand old Congress party is making conscious attempt to look young, by inducting more young blood After taking over as Congress President, Rahul Gandhi has been signing new appointment letters every month, changing the party structure in states and at the headquarters in New Delhi
​New Delhi: The grand old Congress party is making conscious attempt to look young, by inducting more young blood. After taking over as Congress President, Rahul Gandhi has been signing new appointment letters every month, changing the party structure in states and at the headquarters in New Delhi.
One of the most visible changes is the number of secretaries Gandhi is inducting by the day. From the customary strength of 40-45 secretaries, it now stands near 70 and sources feel the number will rise further.
Each secretary is delegated a few constituencies and is expected to spend at least 2 weeks in the state assigned and send a monthly report based on a standard format. Congress war room is learnt to dial up these secretaries almost on a daily basis for updates on local issues and to keep the accountability quotient high.
Gandhi also said,the move, which accommodates and rewards the aspirations of the younger party workers, is also about ringfencing the new congress President who is surrounded by a strong old party guard and a carefully watching opposition.
It is also about building a strong second bulwark of leadership that can actively be deployed across states for 2019 and 2024.
Young blood, ground-level activism and work done for the party appear key in the selection of the new secretaries sources said, Most of the new appointees, identified by Gandhi, have risen through the ranks of Youth Congress or the party's student wing the National Student Union of India (NSUI).
At least 20 of them are first-generation politicians-from Challa Vamshi Chand Reddy to Biswaranjan Mohanty, PC Vishnunath, Manicka Tagore, Christopher Tilak, Dalit activist sirivella Prasad, Jitu Patwari or Alpesh Thakor. Attempt to ensure greater social representation with more than 10 secretaries being Dalits and more minorities being inducted.
"These secretaries fanned out to various divisions in the state and this improved the outreach in both states. Satav was even rewarded for the same with a move up. It also helps in something that helps test the younger aspiring politicians and exposes them to ground challenges. So, Manicka Tagore could work well in urban Bengaluru, Vishnunath had it tougher in coastal Karnataka where communal strife wa simmering.
Delegating work to secretaries helps train them for the future, assign specific responsibilities and hold them accountable as well, a senior Congress leader told.
"Secretaries are working closely with the AICC in charges and secretaries. The mandate is to build organisation at the booth level, being in more ideology and address local issues and concerns and take them to the headquarters, if necessary. Our monthly reports comprehensively review the ground situation".