Fight me in 2019, will quit politics if you win: Sakshi Maharaj dares Rahul Gandhi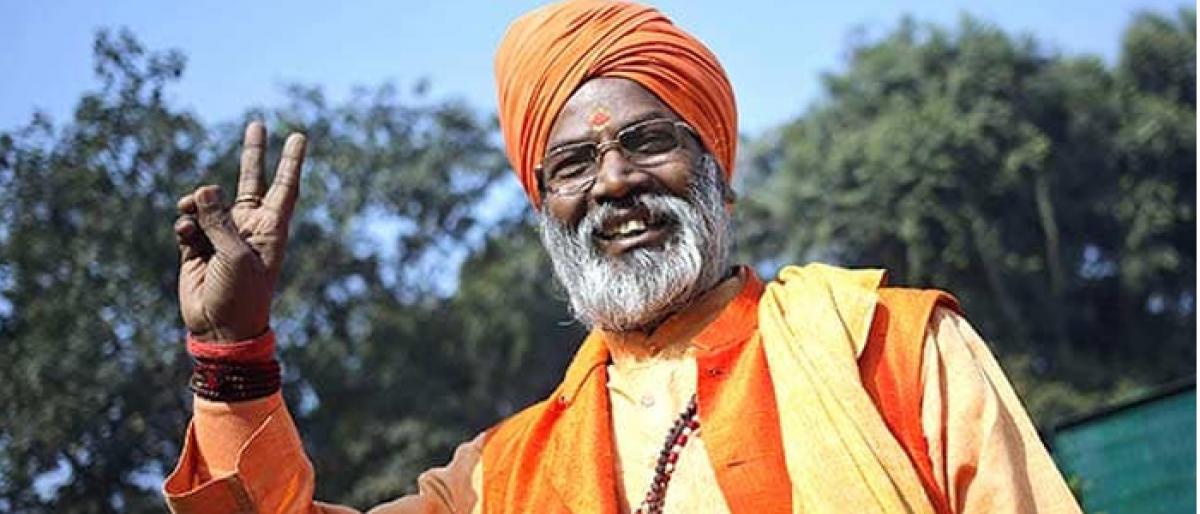 Highlights
BJP MP Sakshi Maharaj has dared Congress president Rahul Gandhi to contest the 2019 Lok Sabha polls against him, saying he will leave politics if he is defeated
Unnao: BJP MP Sakshi Maharaj has dared Congress president Rahul Gandhi to contest the 2019 Lok Sabha polls against him, saying he will leave politics if he is defeated.
"I challenge Rahul Gandhi to contest the 2019 general elections against me (from Unnao). I will leave politics if he wins, but if he loses, he should leave (India) for Italy," the BJP MP told reporters in Unnao on Sunday.
The Unnao MP also attacked Gandhi for undertaking Mansarovar Yatra in early September this year, allegedly without maintaining "purity".
"We are not opposing his yatra. Why will the BJP do so? But it is written in 'shastra' (scriptures) that purity is needed for such yatras (pilgrimage). He should have become pure before doing the yatra. No one enters a temple without (maintaining) purity. Darshan is not justified after having non-veg foods," said Sakshi Maharaj.
"He sometimes wears 'topi' (skull cap) and then becomes 'Shiv Bhakt'..", the MP said taking a dig at Gandhi.
The BJP MP said he would welcome it if Samajwadi Party chief Akhilesh Yadav builds a temple dedicated to Lord Vishnu in Saifai (Etawah).
On whether Ram temple will be a poll issue in the 2019 polls, Sakshi Maharaj said "As of now the issue is 'sabka saath sabka vikas' but in 'yudh' (war), the issue depends on the situation."
The BJP MP also claimed the Opposition's fear of defeat at the hands of BJP is the reason behind their efforts to forge a pre-poll alliance.
"The opposition is afraid of the BJP and that is why they are talking of a grand alliance," he added.