#MeToo drives Tanmay Bhat, Gursimran Khamba out of AIB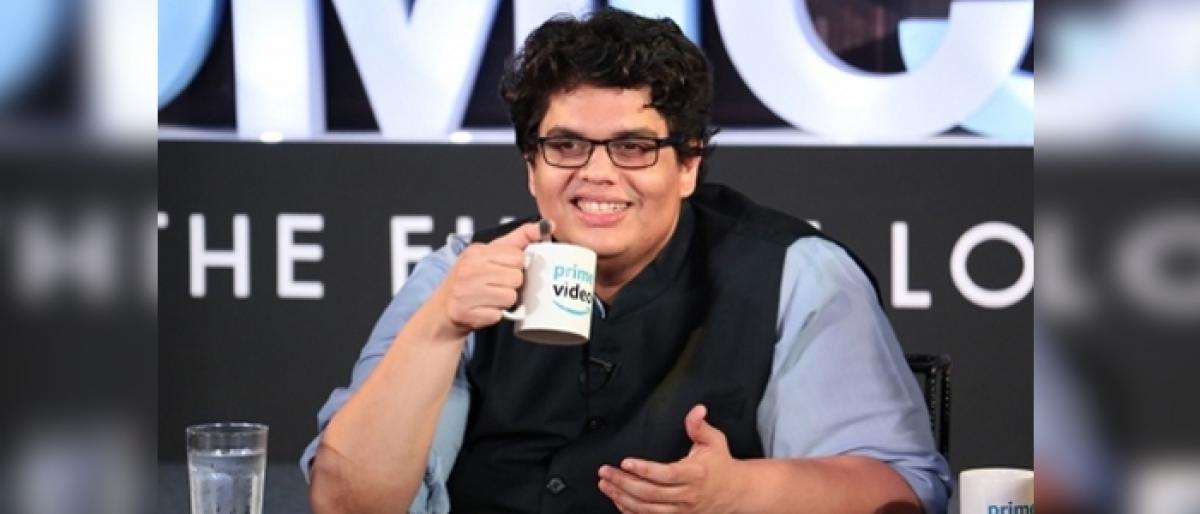 Highlights
Comedians Tanmay Bhat and Gursimran Khamba on Monday stepped away from All India Bakchod AIB amid the sexual harassment allegations surrounding the comedy collectives members
Mumbai: Comedians Tanmay Bhat and Gursimran Khamba on Monday "stepped away" from All India Bakchod (AIB) amid the sexual harassment allegations surrounding the comedy collective's members.
This comes after a slew of sexual assault allegations surfaced on social media against the members of the comedy group, and some accused Tanmay of not acting on complaints against Utsav Chakraborty.
"We have been closely monitoring the sequence of events on social media around the allegations against AIB and also against our co-founder and CEO Tanmay Bhat. We cannot overlook Tanmay's role and in light of this he will be stepping away from his association with AIB until further notice," read a statement from Vidhi Jotwani, AIB's Head of Human Resources.
"This implies that Tanmay will not be involved with the day to day function of AIB or in any other matter," read the statement, posted on Twitter.
With a new wave of #MeToo movement sweeping into the Indian entertainment industry, trouble for AIB arose when a volley of allegations against Chakraborty -- a YouTuber who was once associated with AIB -- cropped up after a woman Twitter user wrote Chakraborty had sent unsolicited pictures of private parts to women and harassed girls, including minors, through social media platforms.
Gursimran was also accused of sexual misconduct.
"We have also just been appraised of the allegations against Gursimran Khamba on social media. At the point in time, these allegations pertain to a private matter and he has released a statement of his own about the same. However, as an organisation, we believe it would be prudent to place Gursimran Khamba on a temporary leave until we have more clarity on the matter."
A woman claimed that Gursimran had "hooked up two-three times, consensually and continued being friends", but things escalated when on two separate occasions, Khamba tried "repeatedly to make out with me while we were hanging out".
Gursimran has denied all such claims.
"I am aware of the person who has stated the above incident but will not disclose their identity to protect their privacy. In 2015, we had hooked up consensually multiple times. But I categorically deny the incident mentioned in October and December I was not forceful.
"It is true that I developed feelings for her while she was dating someone else. During that time, given our friendship and history, I felt rejected and was angry and did not behave appropriately at all. It had become a toxic relationship and I would like to apologise unconditionally for it like I had done in the past. That behaviour was extremely uncalled for. She rightly stopped talking to me.
"...I am sorry for my bad behaviour and all the hurt it caused her but I categorically deny any violation of consent," he said.
After the disbanding of Phantom Films, now the future of AIB seems to be uncertain.
"We understand that disconcert of any kind adversely affects the work culture and creates an unsafe space for our employees. Nobody should have to work in an environment such as that. We hope to enable measures to establish our commitment to creating a gender sensitive workspace.
"We are in the process of consulting various experts to ensure that our work culture incorporates sensitivity, inclusivity, respect and fairness," the statement posted on the official AIB Twitter account read.
"Truthfully, we do not know what this means for the future of AIB or whether there is one. In the interim, Ashish Shakya, Rohan Joshi and other senior team members will work towards being able to answer that question over the next several months."