India, China launch training programme for Afghan diplomats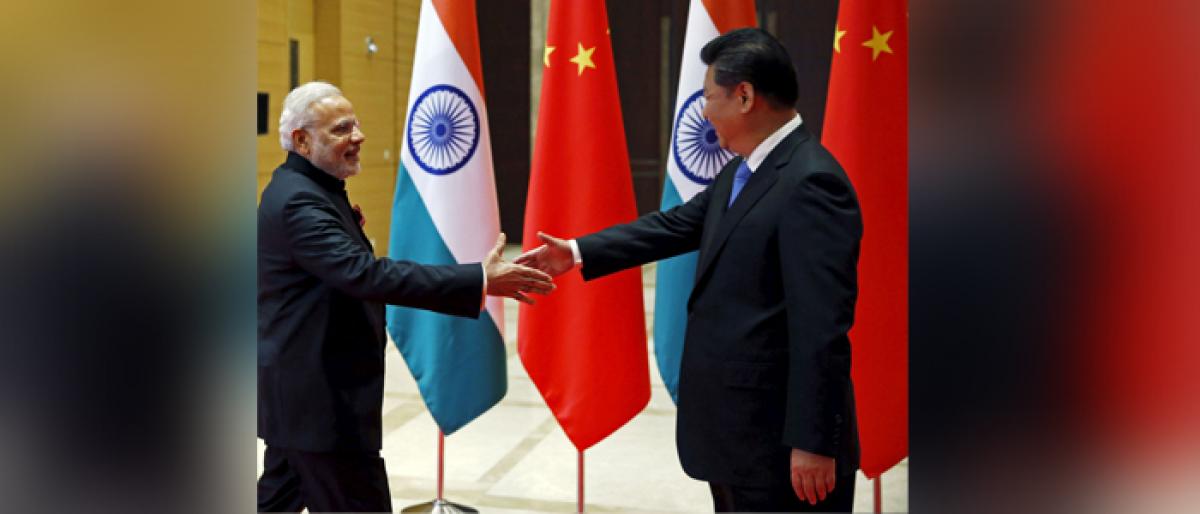 Highlights
India and China on Monday launched a joint programme to train Afghan diplomats in pursuance of an understanding between the two countries to undertake joint projects in the wartorn nation
New Delhi: India and China on Monday launched a joint programme to train Afghan diplomats in pursuance of an understanding between the two countries to undertake joint projects in the war-torn nation.

"I am very happy that today (Monday) we are chartering a new course with the beginning of a training programme for 10 diplomats from Afghanistan in partnership with China," External Affairs Minister Sushma Swaraj said in a message at the launch of the programme at the Foreign Services Institute (FSI) here.

At their informal summit in Wuhan, China, in April, Prime Minister Narendra Modi and Chinese President Xi Jinping agreed to jointly implement projects in Afghanistan as part of a rebuilding process in what was seen as a fresh impetus to ties between New Delhi and Beijing.

The summit was held held after Indian and Chinese troops were locked in a 73-day face-off at Doklam on the India-Bhutan-China international trijunction last year.

"The seeds for joint cooperation in Afghanistan were sown at the meeting between the Prime Minister of India and the President of China when they met in Wuhan in April 2018," Sushma Swaraj said in her message that was read out by FSI Director J.S. Mukul.

"This marks the beginning of what we visualise as a long-term trilateral partnership for the benefit of Afghanistan."

The Minister reiterated India's commitment to partner with Afghanistan in its efforts to emerge as a united, peaceful, stable, inclusive and economically vibrant nation.

"Development partnership, based on the priorities of the government and the people of Afghanistan, has been the cornerstone of our multifaceted bilateral cooperation."

Stating that India had embarked on an ambitious development partnership programme with Afghanistan with a commitment of over $3 billion, she said this had four broad pillars: building infrastructure; developing human resource; enhancing connectivity; and promoting trade and investment links.

"India-Afghanistan Friendship dam in Herat, Parliament Building in Kabul, operationalization of Chabahar port (in Iran) are prominent symbols of this partnership."

The Minister said that high priority was being accorded to enable Afghanistan tap the true potential of its talented youth.

"An ambitious capacity-building programme was being implemented through scholarships and training programmes for over 3,500 Afghan nationals every year in India," she stated.

Chinese Foreign Minister Wang Yi, in a message read out by the country's Ambassador to India Luo Zhaohui, said Xi and Modi had identified Afghanistan as a priority partner.

"China and India are active supporters of the Afghan peace process," Wang said.

Luo said that both India and China supported an Afghan-owned, Afghan-led peace process.

He also announced that Modi and Xi will again meet in Argentina in November on the sidelines of the G20 Summit.

This will be the fourth meeting between the two leaders this year. Apart from Wuhan, they met during the Shanghai Cooperation Organisation (SCO) Summit in Qingdao, China, in June and the BRICS Summit in South Africa in July.