SC seeks DMRC's stance on plea by RInfra's subsidiary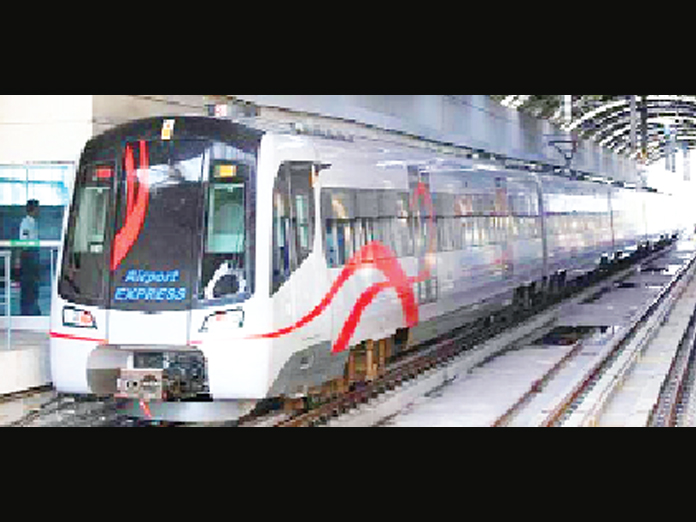 Highlights
The Supreme Court has sought Delhi Metro Rail Corporations DMRC response on a plea by Reliance Infrastructure RInfra subsidiary Delhi Airport Metro Express LineDAMEPL challenging the Delhi High Court order that set aside an arbitration award of around Rs 5,800 crore, including interest
New Delhi: The Supreme Court has sought Delhi Metro Rail Corporation's (DMRC) response on a plea by Reliance Infrastructure (RInfra) subsidiary -- Delhi Airport Metro Express Line(DAMEPL) -- challenging the Delhi High Court order that set aside an arbitration award of around Rs 5,800 crore, including interest.
The Division Bench, comprising Justice A.K. Sikri and Justice S. Abdul Nazeer, gave the DMRC four weeks to respond to the DAMEPL's plea.
"Issue notice on the prayer(s) for interim relief as well as in the special leave petition (SLP), returnable in four weeks," said the order passed by the Bench on Friday.
Senior counsel Mukul Rohatgi and P.C. Chidambaram appeared for the DAMEPL. The DAMEPL had challenged the Delhi High Court's January 15 order. Earlier, the single-judge Bench of the high court had on March 6, 2018, ruled in favour of Anil Ambani's company by upholding the arbitration award and directing the DMRC to pay the money to the DAMEPL.
RInfra on Monday said the Supreme Court has admitted an SLP filed by its subsidiary challenging a Delhi High Court order that set aside over Rs 5,800 crore arbitral award.
In 2018, the high court had directed the DMRC to take over servicing of all debt liabilities of the DAMEPL. RInfra had said 11 banks, which had lent to the DAMEPL to run the Delhi Airport Metro Express line, would benefit from the high court's order.
Noting the apex court's acceptance of the SLP, a RInfra release said a short notice was also issued to the DMRC on the DAMEPL plea for interim relief, so that the DMRC continued to service the debt of the DAMEPL, pending the plea disposal by the apex court.
"The Supreme Court has entertained the SLP filed by Reliance Infrastructure Ltd's SPV Delhi Airport Metro Express Pvt Ltd (DAMEPL) challenging the judgment of the Division Bench of the Delhi High Court, which set aside the over Rs 5,800 crore arbitral award won by the DAMEPL against the DMRC," it said.