More trouble for Rajeev Shukla aide as BCCI to investigate matter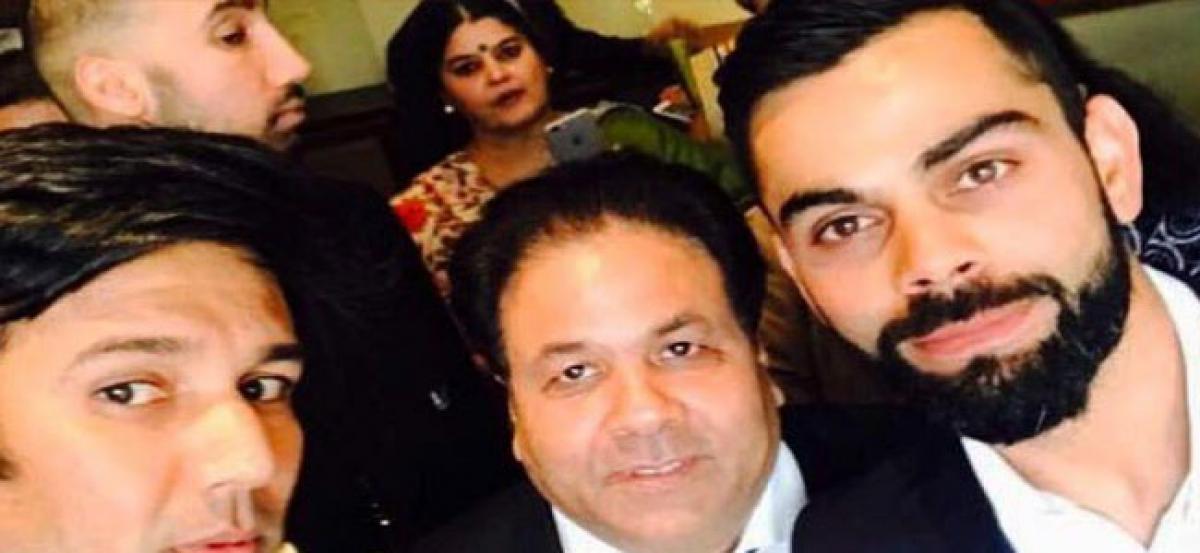 Highlights
The BCCIs AntiCorruption Unit on Thursday said it will launch a probe into an alleged bribery scandal unearthed by a sting operation, which claimed that a member of IPL Chairman Rajeev Shuklas personal staff sought bribes to facilitate selection of players
Former India player and UP captain Mohammad Kaif said the allegations have stunned him and demanded a probe into the matter.
New Delhi: The BCCI's Anti-Corruption Unit on Thursday said it will launch a probe into an alleged bribery scandal unearthed by a sting operation, which claimed that a member of IPL Chairman Rajeev Shukla's personal staff sought bribes to facilitate selection of players.
A Hindi news channel in Uttar Pradesh telecast an alleged phone conversation between Akram Saifi, an executive assistant of Shukla, and cricketer Rahul Sharma in which Saifi is heard seeking favours in "cash and kind" to ensure Sharma's selection in the state team.
Shukla is currently the Uttar Pradesh Cricket Association (UPCA) Secretary.
"We have taken note of the sting and will examine the entire matter. We will be asking the channel for the audio and also examine the player involved. Until we speak to the people involved, it is difficult to say anything as of now," BCCI's ACU chief Ajit Singh told PTI.
Sharma has never played for India and has not been a part of the state team either. He has alleged that Saifi sought bribes and other favours to ensure his selection in the team. He has also accused Saifi of issuing fake age certificates. Saifi has denied all the charges.
"We are open to any inquiry. We follow a very transparent selection process at the UPCA. I can't comment on the conversation between the two as it is their personal matter," said UPCA's Joint Secretary Yudhveer Singh, dismissing the charges of corruption in selection.
"I have checked about Rahul Sharma and found out that he has never even been a part of the state probables. He has no credibility," he added.
Shukla has not yet reacted to the allegations while the BCCI sought to steer clear of any association with Saifi even though it admitted that his salary is paid from the Board's funds.
"The BCCI only allocates funds for its office-bearers' personal staff. They are free to appoint people of their choice as executive assistants and their salaries come from this fund. However, the Board has got nothing to do with these staffers," a top Board official said.
"We only provide funds to the office-bearers to keep personal staff. Who they hire is their concern and the staffers report to them, not to the Board," he added.
Former India player and UP captain Mohammad Kaif said the allegations have stunned him and demanded a probe into the matter.
"Shocked to hear about the extent of corruption in UP Cricket. Young talent being curbed by corrupt agents asking for favours. Hope @ShuklaRajiv ji ensures a fair investigation and justice to the young talent & helps restore UP Cricket. I stand by all those who have been exploited," he tweeted.
Kaif, who recently retired from all cricket, had captained UP to its maiden Ranji Trophy title in the 2005-06 season.