Pele prefers Messi over Cristiano Ronaldo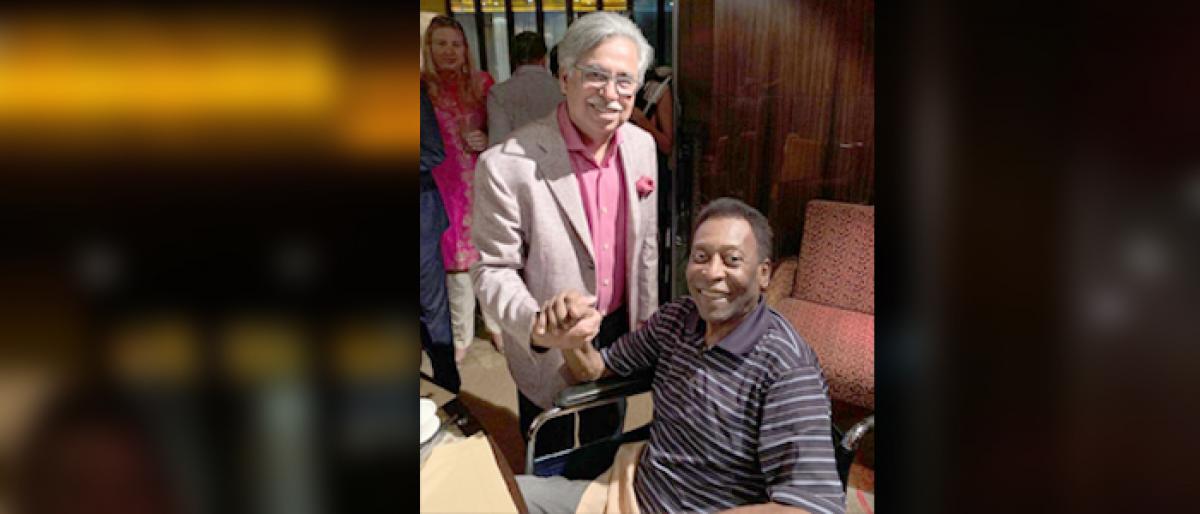 Highlights
Football legend Pele on Friday picked Argentinas star striker Lionel Messi over Portugals Cristiano Ronaldo to play for his team
New Delhi: Football legend Pele on Friday picked Argentina's star striker Lionel Messi over Portugal's Cristiano Ronaldo to play for his team.
While having a conversation with former Indian skipper Bhaichung Bhutia, Brazilian great Pele said many people compared him with George Best but they had different styles and the same was the scene with Messi and Ronaldo.
"If I have to decide for my team I will choose Messi over Ronaldo, three-time FIFA World Cup champion Pele said at the Hindustan Times Leadership Summit 2018 here.
"Difficult to compare Messi and Ronaldo. Messi has a completely different style than Ronaldo.
Lot of people compared me with George Best but we had different style of play. Ronaldo is more of a centre forward while Messi is more organised," he added.
On being asked how football has changed Pele said: "football hasn't changed inside the field. The biggest change has been in the facilities. We didn't have such great facilities."
Pele opined that in order to improve the sport in India, young players should spend three months in Brazil to work on their basics.
He also answered how Brazil has produced the best footballers and the best teams over the years.
"Send young children to Brazil for three months every year. You have to learn the basics there," he said. "Sometimes I think God is coaching the Brazilian team," he added.
On his selection in the national team at 16, Pele said: "When my friend told me I was selected for the World Cup, I thought he was joking.
I came home and asked my father and he confirmed that the team was looking for five young players and I was one."