Vijayawada gears up for boat racing competitions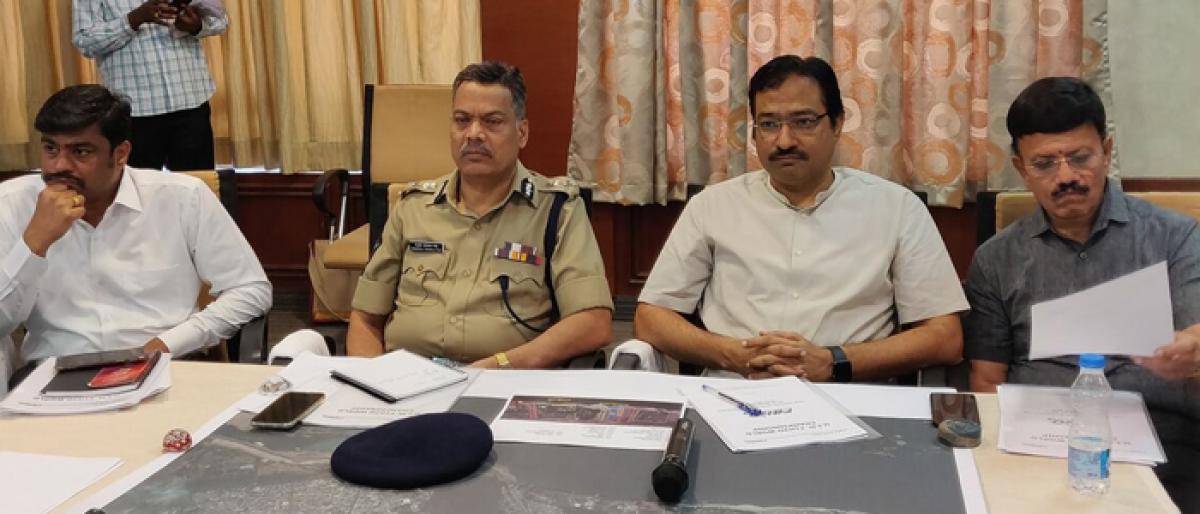 Highlights
The officials of districtlevel committee including District Collector B Lakshmikantham, Police Commissioner Dwaraka Tirumala Rao, Municipal Commissioner J Nivas, AP Tourism Development Corporation Director Himanshu Shukla and Durga Temple Executive Officer V Koteswaramma led by Tourism department secretary Himanshu Shukla took part in a meeting here on Friday to review the arrangements for three
​Vijayawada: The officials of district-level committee including District Collector B Lakshmikantham, Police Commissioner Dwaraka Tirumala Rao, Municipal Commissioner J Nivas, AP Tourism Development Corporation Director Himanshu Shukla and Durga Temple Executive Officer V Koteswaramma led by Tourism department secretary Himanshu Shukla took part in a meeting here on Friday to review the arrangements for three-day F1H20 boat racing competitions to be held from November 16.
They also visited Punnami Ghat and Krishna river and discussed about providing foolproof security and other required arrangements to the event. Chief Minister N Chandrababu Naidu wants to attract attention of whole world with the competitions, said Mukesh Kumar Meena, secretary to government, tourism and culture. He said that 10 teams- each team consisting of 50 members with a total of 500 members- would participate in the competitions.
He also said that they would construct galleries for VIPs and all sections of people could watch the competitions. AP Tourism Development Corporation Director Himanshu Shukla asked the officials to shift the machinery and other construction material which were put at road margins to other locations. He also said the venue of competitions should be decorated with various kinds of flowers.
Police Commissioner Dwaraka Tirumala Rao asked the officials to submit the details of international boat racers to police department for providing necessary security. Besides, the officials made plans to provide green channel to shift the racers to hospital in case of any mishaps. The Silparamam and an exhibition would be set up at the venue, the officials said.