India vs New Zealand 4th ODI: A thumping 8-wicket win for New Zealand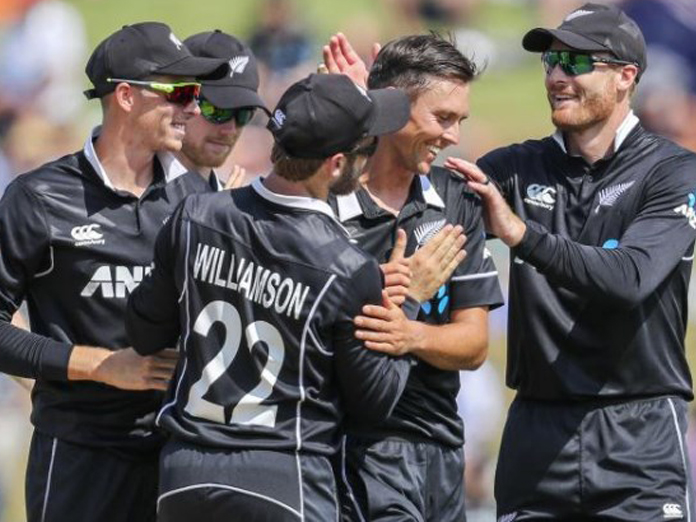 Highlights
New Zealand skipper Kane Williamson states he did not expect the ball to swing this much Praises the way his bowlers bowled Further adds it was one of those days when everything went according to the plan Says it was great to put India under pressure by taking wickets at regular intervals and is also happy to chase this down so easily Concludes by saying he is looking forward to the game in We
New Zealand skipper Kane Williamson states he did not expect the ball to swing this much. Praises the way his bowlers bowled. Further adds it was one of those days when everything went according to the plan. Says it was great to put India under pressure by taking wickets at regular intervals and is also happy to chase this down so easily. Concludes by saying he is looking forward to the game in Wellington.
Indian team captain Rohit Sharma says it is one of their worst performances with the bat for a long time. Appreciates the Kiwi bowlers for the way they bowled. Considers the conditions were not easy and they could not handle it.
He further adds the wicket was good to bat on but they could not apply themselves. Says it is always challenging when the ball is swinging but they still expected his team to put up a good show. He hopes to learn from the mistakes. Concludes by saying they will give their best in the next game too.
Man of the Match Trent Boult says it was good the ball was moving around and he was the one who made the most of it. He is glad that they chased the score easily. Acknowledge that he is content with his performance. Credits the team effort and says he was well-supported by Colin. Says today's plan was to bowl it full and target the stumps. Concludes by saying the series has been a poor one so far and they are happy they have won one here.