Grab popcorn and start binging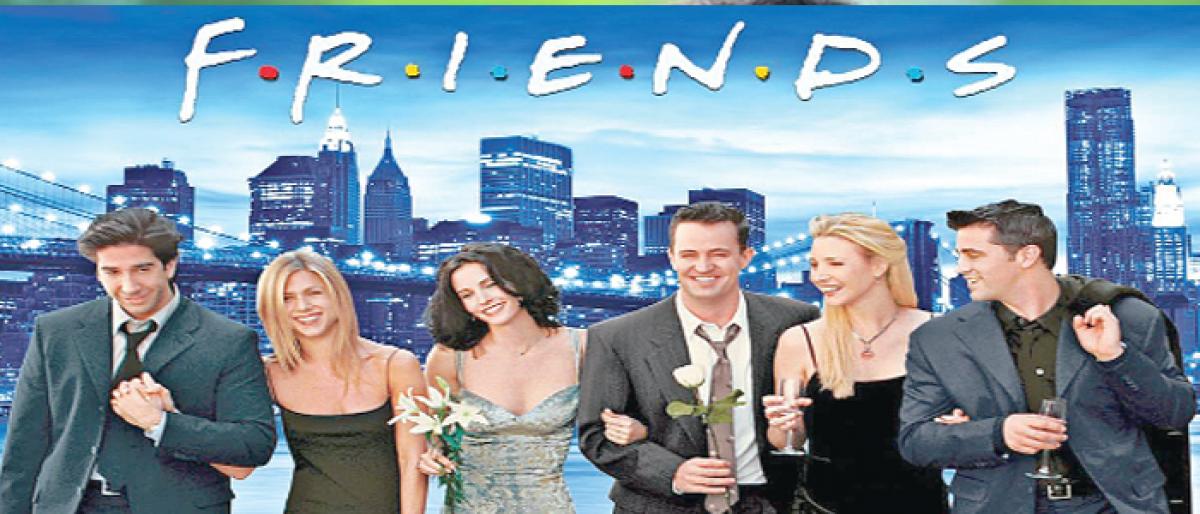 Highlights
Sitcom and comedy are the genres which everyone loves to watch anytime and anywhere without giving a second thought You have many shows coming up every year but there are some shows which leave their everlasting mark in your minds forever
Sitcom and comedy are the genres which everyone loves to watch anytime and anywhere without giving a second thought. You have many shows coming up every year but there are some shows which leave their everlasting mark in your minds forever.
Yes, we are talking about shows like 'Two and Half Men', 'Friends' and many more... Don't you think you should once again binge watch these shows, which are high on humorous dialogues and comedy? Don't worry, for your daily dose of laughter, we have listed down few evergreen shows for you!
Two and Half Men
The show sheds light on the life of Harper brothers: Alan and Charlie. The conflict of their lifestyle grabbed many eyeballs amongst the youth. We are sure the show's plot will make you go lol even if you watch it countless times! You can catch this epic show on Comedy Central.
Friends
This 10 season's show was one of its kind, we must say! The story which revolved around six best friends in their 20's who go through many awkward, weird and happy situations in their lives taught everyone the biggest lesson about friendship which was you can never give up on your friends.
How I Met Your Mother
The title of the show had left many intrigued in the year 2005. The series revolves around the adventures of Ted Mosby (an Architect), how he meets the women of his life. Irrespective of having such a common concept, the series did wonders on the small screen and lead to a huge fan following then and now! We are sure you would want to watch this once again, Right?
Modern Family
The series has been relatable always, read on to know how! The story which highlights the normal life of three families who are interrelated is a story of every normal family in a real life. The series was popular amongst every age group and the shows simplicity was the high point of it.
The Big Bang Theory
Many have watched this series on loop. Isn't it? It revolves around five people at the beginning where the intelligence of four scientists is contrasted with the fifth one's social sense. From scientific touch to unlimited humour, the show has been a complete package in all sense. Would you want to watch it once again? If yes, you can catch a glimpse of the show on Colors Infinity at 8 pm.
Which one are you going to binge over in the coming week?