Campaign to curb open defecation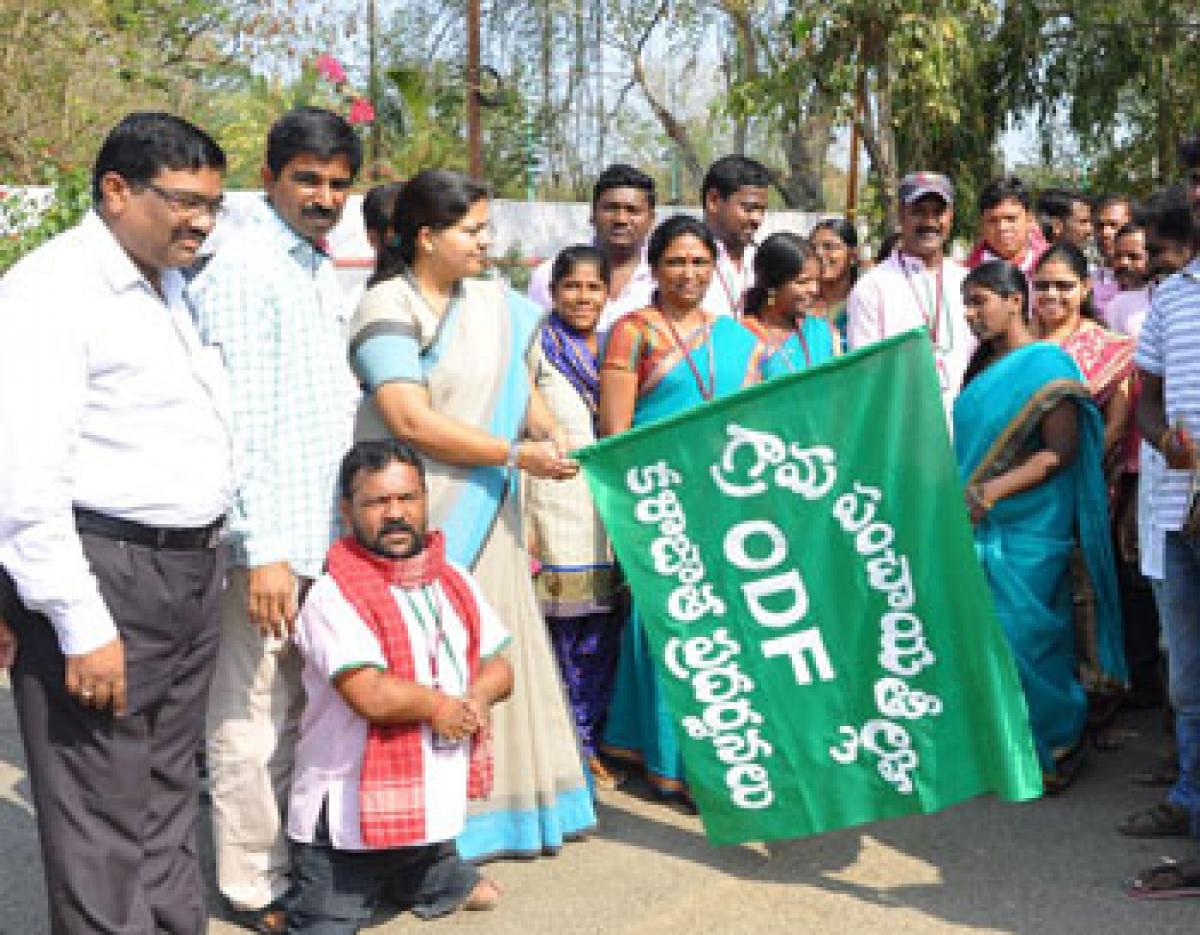 Highlights
Nizamabad District Collector Yogita Rana said: "Government programs will succeed only with the active participation of people. We are employing cultural troupes to create awareness on social and health issues among people of 78 open defecation free (ODF) villages in the district." 
Nizamabad: Nizamabad District Collector Yogita Rana said: "Government programs will succeed only with the active participation of people. We are employing cultural troupes to create awareness on social and health issues among people of 78 open defecation free (ODF) villages in the district."
Flagging off the cultural troupes here at Collectorate on Monday, the Collector said that the troupes would organise cultural programs in the 78 villages with an aim to convert them into ideal villages through linking Employment, Medical and Health, ICDS, Education and Panchayat Raj departments.
The collector observed the cultural programs exhibited by the troupes and said that artistes should create awareness on individual lavatories and other issues like registration of pregnant women, immunization, medical tests, utilise government hospitals for deliveries, provide nutritious food for pregnant women and infants, digital education at high schools, developments of libraries and facilities at anganwadi centres Yogita Rana said that 31 artistes, 25 from state cultural department and six from DRDA, were employed for the program. They have been formed into four team and they will conduct stage shows in various villages for 20 days.
Each team has publicity material, sound system, LCD projector, screen, DVD player and other equipment and they should conduct three shows at each gram panchayat, she added. DWMA PD Venkateshwarlu, Information Department AD Y. Venkateshwarlu, Deputy DEO Krishna Rao and others were present.