The Hans India completes 7 successful years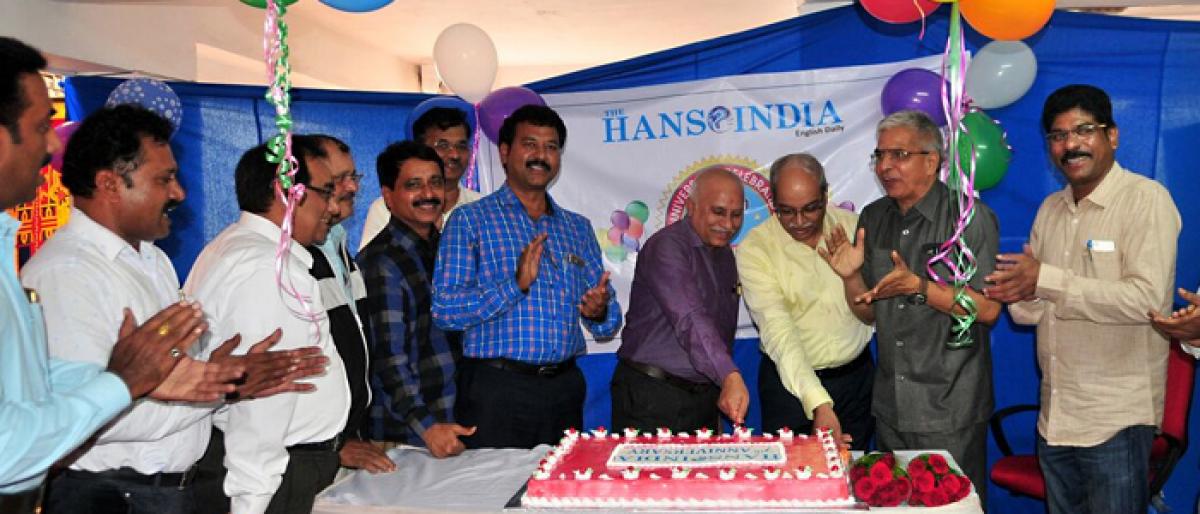 Highlights
The Hans India completed seven years of its existence in the two Telugu speaking States On its seventh anniversary, the employees celebrated by cutting a cake which was followed by tea and snacks
​Hyderabad: The Hans India completed seven years of its existence in the two Telugu speaking States. On its seventh anniversary, the employees celebrated by cutting a cake which was followed by tea and snacks.
Speaking on the occasion, Executive Director K Hanumanta Rao said that the paper has come a long way in a short span of time and is growing fast in not just the two Telugu speaking States but in the national capital as well.
For once, the employees refused to head to their respective seats as the fun and frolic continued as the excitement and camaraderie prevailed. The lens men who usually are all about town were busy taking snaps of the employees. The Hans India is simultaneously published from Hyderabad, Warangal, Tirupati, Amravati, Visakhapatnam, Khammam, Kurnool and Delhi.