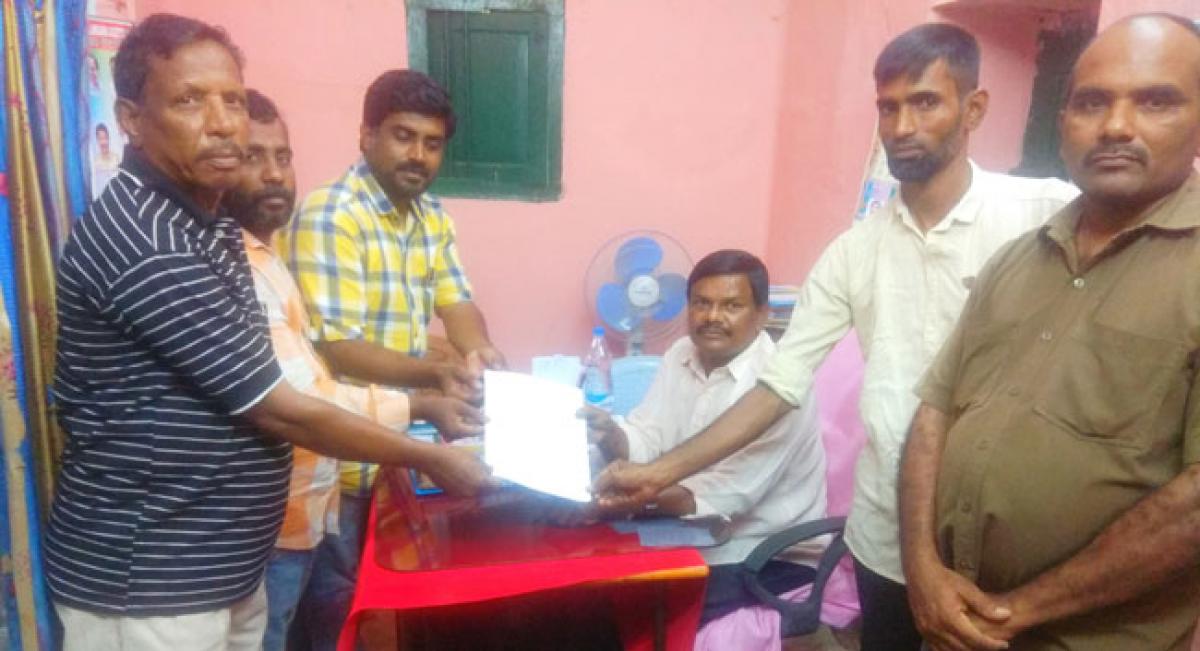 Highlights
Demanding hike in salaries of the drivers of hire buses and workers, CITU leaders, drivers and workers of hire buses submitted strike notice to Labour Commissioner Uppalaiah at his office here on Monday
Kothagudem: Demanding hike in salaries of the drivers of hire buses and workers, CITU leaders, drivers and workers of hire buses submitted strike notice to Labour Commissioner Uppalaiah at his office here on Monday.
CITU has extended its support to the cause of hire bus drivers and workers in the district. Speaking on the occasion, the CITU leaders said that the workers have been working with hire buses for the last 10 years with minimum salaries. Several appeals to the owners of the hire buses to increase the salaries were went in vain, they added.
The leaders appealed the Labour Commissioner to discuss the issue with the owners of hire buses. They warned of launching strike if the owners don't respond to their demand. CITU leaders B Ramesh, MS Prakash, SK Gouse, Ramu, Reddy, Nagesh and others attended the programme.