Minorities come out in support of Kondas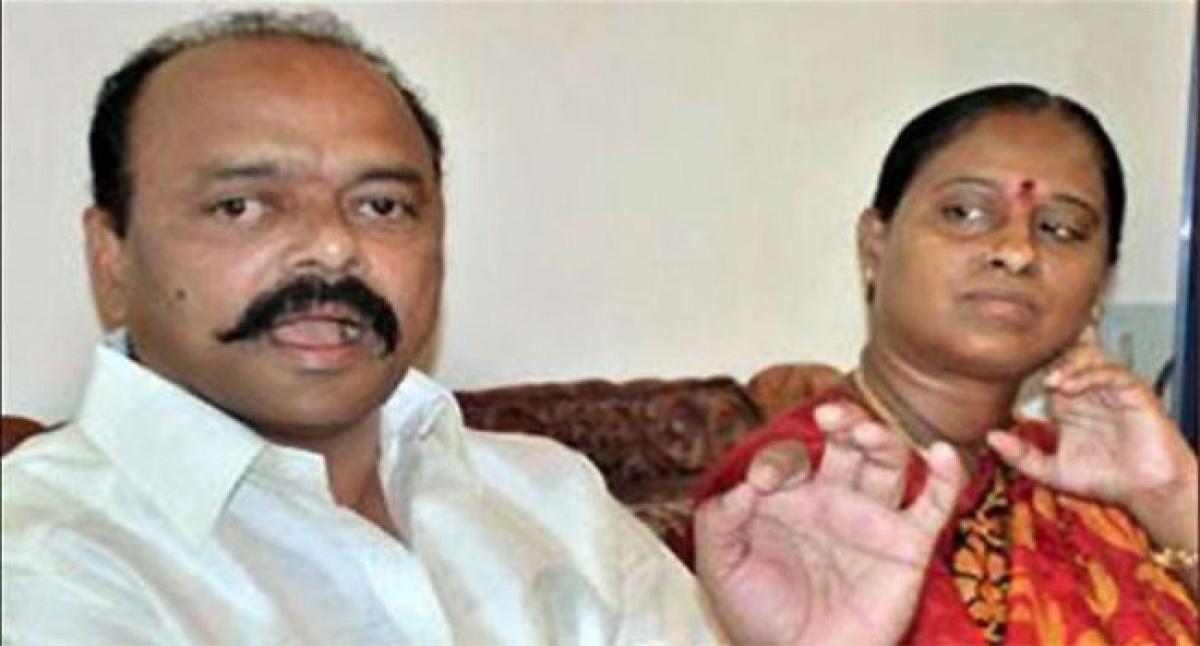 Highlights
In what is termed as a new turn of development, a section of minority leaders owing allegiance to Konda couple demanded the TRS to reconsider its decision and allow Konda Surekha to contest from Warangal East constituency
Warangal: In what is termed as a new turn of development, a section of minority leaders owing allegiance to Konda couple demanded the TRS to reconsider its decision and allow Konda Surekha to contest from Warangal East constituency.
Speaking to the media here on Monday, the leaders said that the constituency had been witnessing immense development due to Konda Surekha's endeavour, hence, there is no point in denying ticket to her.
"We the minorities are with the Konda couple and we will vote for development," the leaders said. It's learnt that Konda couple, who usually go untraceable during the Ganapathi Navarathri Utsavams, are expected to take a decision in regard with their political future after September 22.
Shaik Masiuddin, Abdul Qhar, Syed Mohsin, Mohd Sharfuddin, Md Amjad, Md Fakhruddin, M Sami Kamal, Md Khaleel Ahmad, Syed Waseem, Samina, Zarina, and others were present.