Railway employees, BCs hold key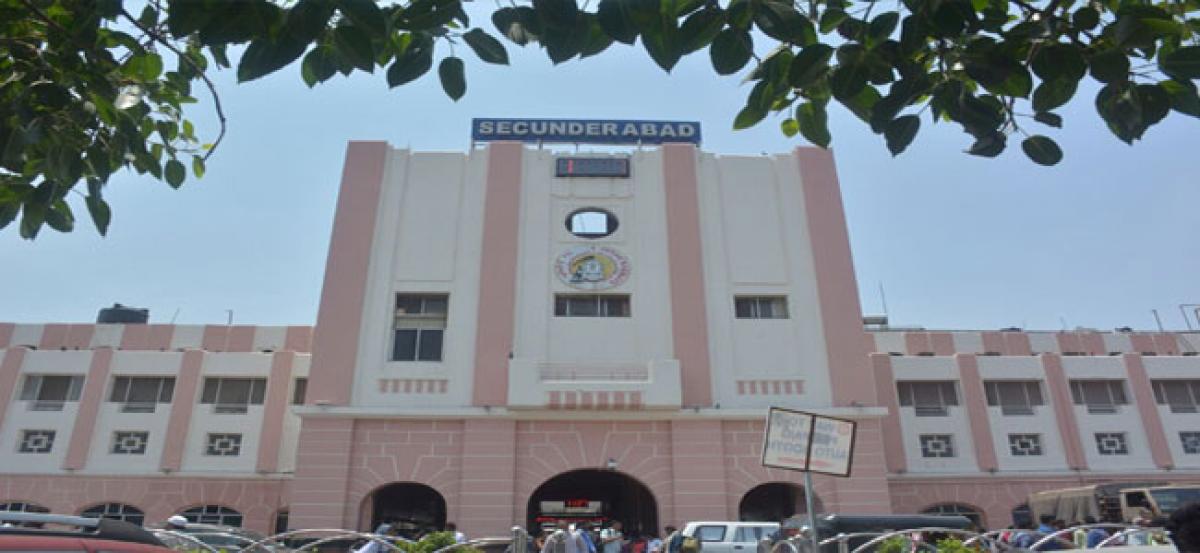 Highlights
The assembly constituency formed in the year 1957 All major parties have their own pie of share in winning it Congress won seven times, Telugu Desam four and TRS party won twice Caretaker ministers Talasani Srinivas Yadav started their political career from here
Secunderabad: The assembly constituency formed in the year 1957. All major parties have their own pie of share in winning it. Congress won seven times, Telugu Desam four and TRS party won twice. Caretaker ministers Talasani Srinivas Yadav started their political career from here.
The constituency consists of five divisions – Tarnaka, Addagutta, Mettuguda, Sitaphalmandi and Boudhanagar. Addagutta is said to be the biggest slum in the Asia continent. At present 2,23,300 voters and 202 polling stations are there. 33 candidates tried their fortune in last elections. TRS nominee Padma Rao won the seat with a majority of 25,000 votes on his nearest BJP-TDP candidate Kuna Venkatesh Goud. The votes polled for the candidates were: Padma Rao (57,867), Kuna Venkatesh Goud (31,925), Jayasudha-Congress (14,082) and Adam Vijay-YSRC (11,664). In that elections total of 1,36,581 votes were polled out of 2,39,601.
TRS candidate Padma Rao presently one of the ministers in Caretaker CM KCR's cabinet. According to political analysts, BCs have their influence on the winning chances of candidates, with a lion share of 35 percent in total voters. Muslims, Christians and railway employees will play key role in the elections.
The moment Padma Rao's candidature was announced, Bandapelly Satish started projecting himself as BJP nominee. He initiated poll campaign and meeting persons who will influence the voters. According to party sources, he has been mostly depending on populist schemes introduced by Modi government at the Centre.
Padma Rao was fully confident on his re-election. Maximum number of CMRF, Kalyanalakshmi and Shaadimubarak schemes, were distributed in the constituency. According to his closed circles, this is one of the main reasons behind his confidence on winning the seat. Padma Rao well prepared to face the poll with his own action plan. According to political analysts, he is well known for taking party cadre and leaders into confidence. Padma Rao is talkative in convincing dissent ones and bring them to his path. He is also confident that he is well known person each voter and household and Muslims will support his candidature.
As far as BJP is concerned, it is said that the party have traditional vote bank. But it never fought directly in previous elections. Whenever polls came, it had to sacrifice the candidature to its alliance partner. Basket of the Congress party in the constituency seems to be filled with maximum number of aspirants. According to party sources former MP Anjan Kumar, party spokesperson Shravan, former city mayor Banda Karthika Reddy and Adam Santosh are considered to be the key aspirants.
As, all of them are putting their full fledge efforts in getting the candidature and there is a chance of other partners in grand alliance to contest from the constitueny, Congress cadre is in confusion. According to party sources, along with Kuna Venkatesh Goud, another leader Sarangapani's name also cropped for Telugu Desam candidature. Telangana Jana Samithi also showing its existence in the constituency with party chief Prof Kodandaram opened the office here recently.
BY K B Ramesh