Budding forest officials visit Choutuppal to gain gyan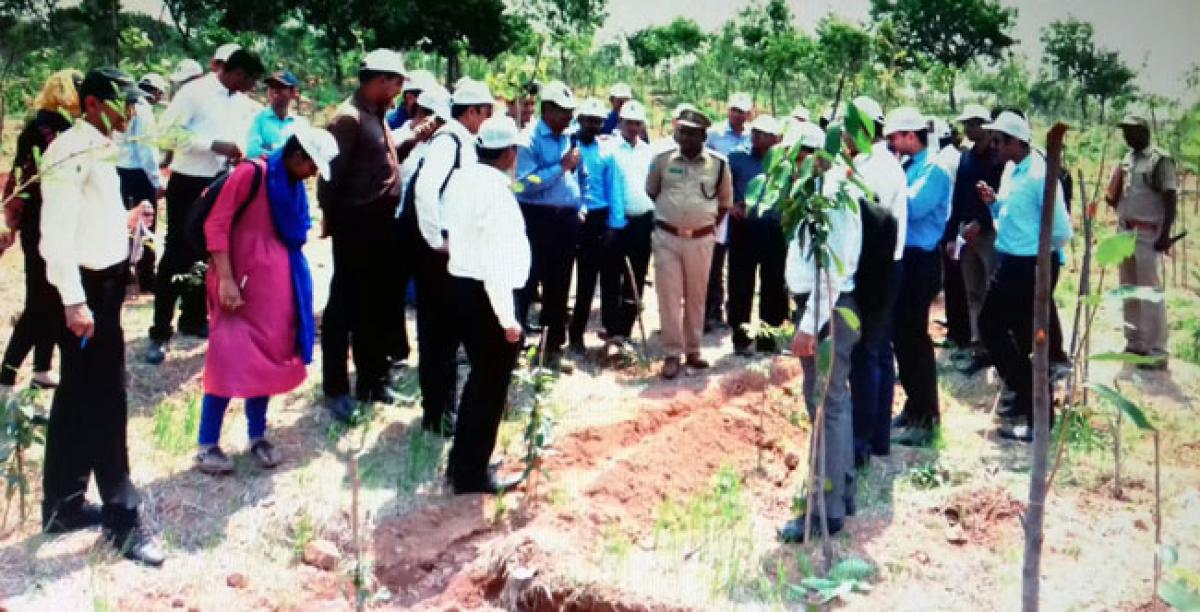 Highlights
A 90member team of Indian Forest services IFS trainee officers of 2017 batch visited Choutuppal on Monday
Choutuppal ( Yadadri- Bhongir): A 90-member team of Indian Forest services (IFS) trainee officers of 2017 batch visited Choutuppal on Monday.
At present they are undergoing training at Acharya NG Ranga University in Hyderabad and their training is going to finish in next two weeks. They have been visiting different places in the country to study the functioning of staff of the Forest departments and hurdles to overcome while discharging duties as officials.
As part of the study tour, they examined the growth of saplings planted under the Haritha Haram programme at China Kondur road in Choutuppal mandal. Later, they visited Smruthi Vanam located on Valigonda road and enquired about the purpose of Smruthi Vanam and response from the people.
They expressed their pleasure over people's payment of Rs 5,000 towards Forest department to plant saplings in memory of loved ones. They also visited the Urban Space Park located in Lakkaram village. They examined the constructions and planted sapling in the park.
Speaking to the media, the State Forest department chief conservator G Chandra Shekar Reddy informed that the study tour enhances the knowledge of officials and helps them to take necessary decisions during the discharging of duties as officials. He explained them about the government's measures and steps to increase the recommended 33 percentage forest area in the State.
Subscribed Failed...
Subscribed Successfully...