Schools taking steps for girl child safety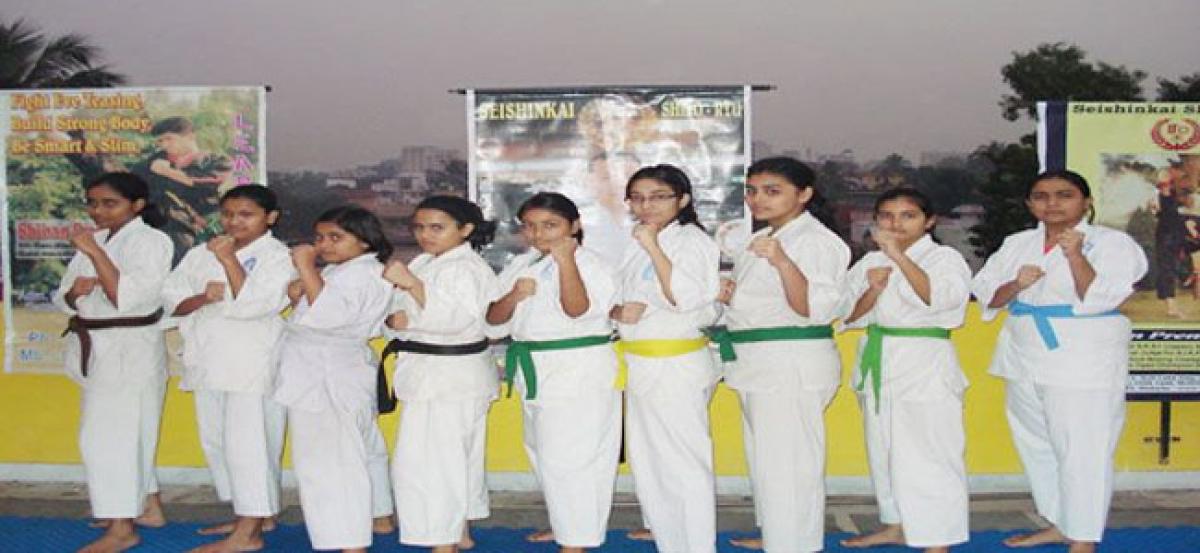 Highlights
Four rape cases in just 15 days have rocked the city Shaken up over the spate of heinous crimes, school managements have initiated a number of girl child safety measuresMartial arts classes and inclusion of bad touch, good touch in the syllabus are on top of their agenda
Hyderabad: Four rape cases in just 15 days have rocked the city. Shaken up over the spate of heinous crimes, school managements have initiated a number of girl child safety measures. Martial arts classes and inclusion of 'bad touch, good touch' in the syllabus are on top of their agenda.
Several schools have already started classes on 'bad touch and good touch' which has become a part of the curriculum at many schools like Lead Grammar, International School, Indian School Of Excellence, Adam's High School and many more. Martial arts too is now gaining traction. "The rape cases in the city leave me with no words," stated Amtul Fatima, the principal of Mount Mercy at Brindavan Colony. Asked about the preventive measures taken up by the school, she stated, "We provide compulsory martial arts classes to the students and our science teachers provide the students with information. On the other hand, peer group education which is always effective is being implemented where higher class students teach the students of lower classes."
Huma, principal at Red Rose School Tolichowki, said, "We have separate sections for girls and boys and we make sure that no stranger enters the blocks. The entire school is under CCTV coverage which is always on." Nasreen, the supervisor at MS Creative School, stated, "We always had separate blocks for girls and boys and the female teachers are always in their veil. A strict vigil is maintained on any males entering the female block without a significant reason or authority."
"The young students are never handed over to someone who comes to pick them up claiming to be their relative without the verification from the mother. We educate our junior girls and boys in the form of a story and the teachers are appointed with complete verification and documents." said Rukiya Begum, principal of Success School.
On the appointment of auto rickshaw drivers, the schools state that parents must prefer school transport or cross check and do police verification of the auto drivers. They also stated, "a number of parents don't opt for school transport as the buses can't reach the interiors and also because of the high charges which we can't help as it's due to the hike in fuel prices." The school authorities also said that the parents must also take such incidents seriously and support us in making sure the children's safety, said a principal.