Ranga Reddy, Medak stand out in electing women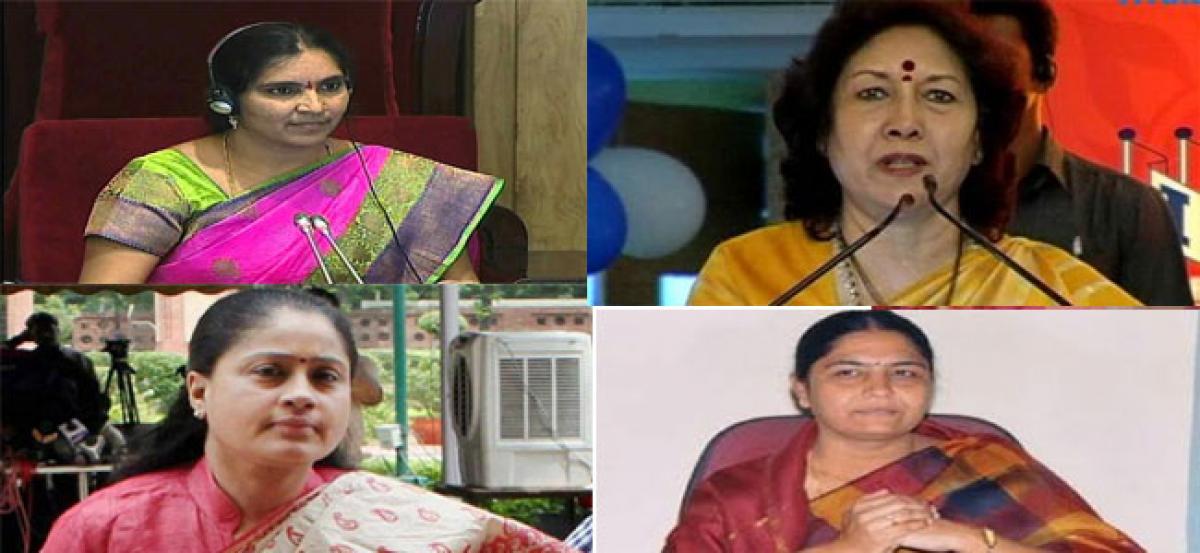 Highlights
The women representation in united AP was not so encouraging and the situation is still unchanged even after creation of new districts Yet, surprisingly, women voters are more in Siddipet, Medak, Husnabad and Narsapur constituencies
ADVERTISEMENT
Medak: The women representation in united AP was not so encouraging and the situation is still unchanged even after creation of new districts. Yet, surprisingly, women voters are more in Siddipet, Medak, Husnabad and Narsapur constituencies. The ex-MLA from Zaheerabad, Dr J Geetha Reddy, has carved a niche of her own as two-time cabinet minister. She won from Gajwel in 1989 and became a minister in late Chennareddy cabinet. But she lost two time thereafter. She assumed charge as cabinet minister in Dr YS Rajasekhara Reddy's cabinet after winning in 2004 elections.
But the Medak constituency has a credit of producing three women MLAs. Ananada Devi was the first women MLA from this constituency, way back in 1962. Later in 2002, Karanam Umadevi won from this constituency, when her husband and minister Karanam Ramachandra Rao died. In previous elections in 2004, film actress Vijayashanthi from Congress party contested against Padma Devender Reddy of TRS party. Padma Devender Reddy won the mandate and became deputy speaker of the House. But, Vijayashanthi won as Member of Parliament from this constituency when she was in TRS Party.
Now, she may contest from any constituency in the erstwhile district. The chances of a contest between Padma Devender Reddy and Vijayashanthi cannot be ruled out if the film star opted for this constituency. Sunitha Laxma Reddy is also three times MLA from Narsapur constituency. She served as minister in cabinets of K Rosaiah and N Kiran Kumar Reddy. Though the list of contestants was not released by Congress party, she could be the contestant from the party or grand alliance.