Maker Faire debuts in city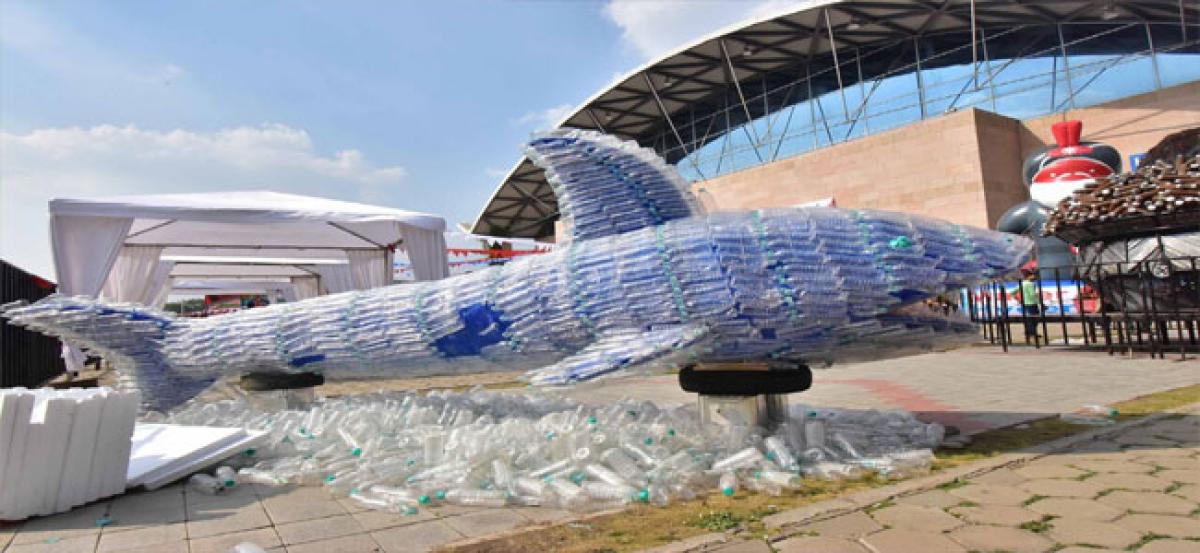 Highlights
The threeday, Hyderabad edition of Maker Faire, kicked off in the city here on FridayMaker Faire celebrates arts, crafts, engineering travels to Hyderabad after its successful stints in Rome, Berlin, Paris, Tokyo, Barcelona, Shenzhen, Hong Kong, Seoul, Cairo, Kuwait, Detroit, Kansas City, Milwaukee, and San Diego The show is open till Sunday from 10 am to 8 pm Entry is free
Hyderabad: The three-day, Hyderabad edition of Maker Faire, kicked off in the city here on Friday. Maker Faire celebrates arts, crafts, engineering travels to Hyderabad after its successful stints in Rome, Berlin, Paris, Tokyo, Barcelona, Shenzhen, Hong Kong, Seoul, Cairo, Kuwait, Detroit, Kansas City, Milwaukee, and San Diego. The show is open till Sunday from 10 am to 8 pm. Entry is free. The aim behind organising is to develop a diverse community who likes to build things. The event spread over 50,000 sq ft area features 200 exhibitors, installations, artwork, workshops and master classes. It is.
The debut Maker Faire Hyderabad has three different tracks: Play, Passion and Purpose. Each track represents makers from different spectrum—Children, Artists, and Start-ups, informs SujaiKarampuri, CEO of T-Works Better-By-Design, a Hyderabad-based start-up which develops learning-by-making modules for children painstakingly curated Play Track. Collab House, one of the oldest maker spaces in Hyderabad, which opened up a tremendous network of artists and makers is putting up Passion Track. SR Innovation Exchange (SRiX), a Warangal-based start-up incubator gives a start-up flavor to the Maker Faire.
Jayesh Ranjan, the Principal Secretary for IT and Industries and driving force behind Maker Faire Hyderabad, said "Everyone is athinker, designer and innovator. They need right atmosphere and inspiration to trigger the imagination." Addressing the gathering, Ramanan Ramanathan, the Mission Director of The Atal Innovation Mission, said the country has 1.3 billion people, 1.4 million schools, 10,500 engineering colleges and 150 million students enter job market. We must make use of demographic dividend. Maker Faire Movement is necessary for the country. We must be the community of job creators. The events witnessed participation from diverse backgrounds such as Architects, Artisans, Artists, Chefs, Corporate Employees, Entrepreneurs, Incubators and Accelerators, Leather Craftsmen, Maker spaces, Musicians, Potters, Rural Innovators, and theatre artists.