With no Cabinet, budget exercise takes a beating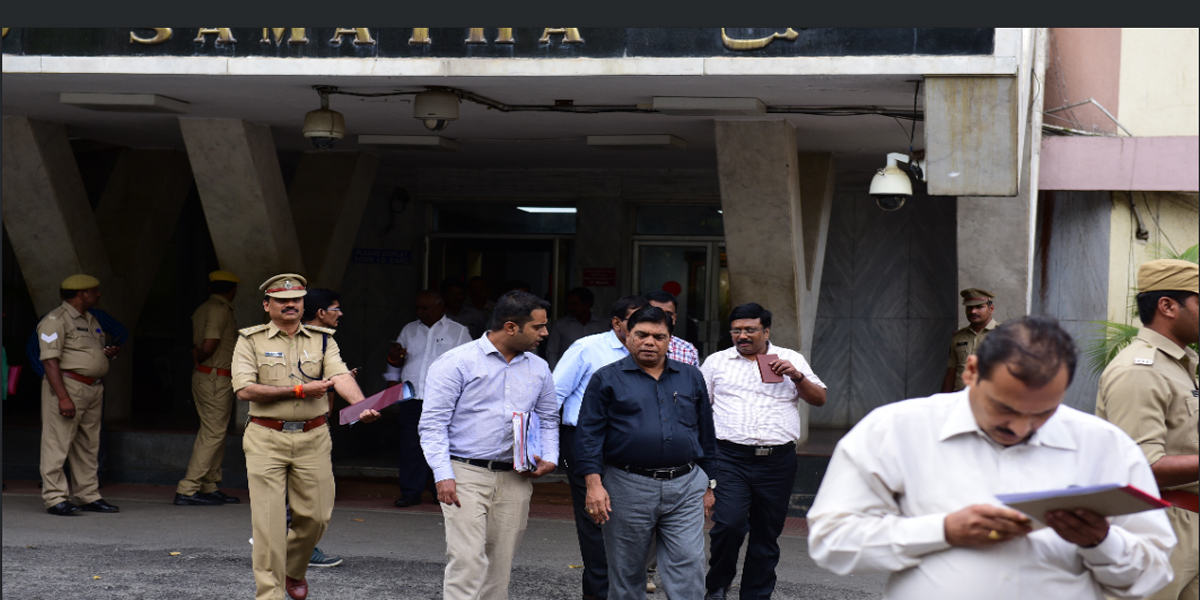 Highlights
Although the constitution of the full state cabinet is still pending, Telangana state government has begun the giant exercise of preparing budget proposals for 201920 financial year While Chief Minister K Chandrasekhar Rao is monitoring the state finances closely in view of requirement of huge funds to fulfill the new promises made in the justconcluded assembly elections, top officials of the s
​Hyderabad: Although the constitution of the full state cabinet is still pending, Telangana state government has begun the giant exercise of preparing budget proposals for 2019-20 financial year. While Chief Minister K Chandrasekhar Rao is monitoring the state finances closely in view of requirement of huge funds to fulfill the new promises made in the just-concluded assembly elections, top officials of the state Finance department have been asked to compile proposals from each department.
Secretary to Finance department K Ramakrishna Rao has already issued circulars to all the departments and instructed the Secretaries and Heads of Departments (HoDs) to furnish the numerical data regarding the utilisation of funds in the existing financial year and the progress in the completion of the works. Specific guidelines will also be issued to all departments seeking proposals to earmark required budget for the new financial year.
The officials concerned have admitted that the absence of the ministers for key departments mainly Irrigation, Agriculture, Education, Medical and Health, Panchayat Raj and Municipal Administration and BC, SC, ST and Minority welfare departments will affect the budget preparations since the chief minister is already busy with political activity for the ensuing Lok Sabha elections and is reviewing the performance of all departments.
The general practice is that the ministers of the key departments hold a preliminary meeting with Secretaries and HoDs and forward the proposals to the Finance department. Later, the chief minister convenes a meeting with the ministers and the officials concerned to finalise the budget outlay in consultation with the Finance department.
Officials said that the bureaucracy will have to take the entire responsibility of the preparation of the budget proposals if the cabinet is not formed. The Finance department has hastened the official process for the preparation of the budget to be presented in the Assembly before March 31. Though the government has enough time of more than two months for the finalisation of budget outlay to each sector, the existence of the cabinet is essential to hold meeting with the officials and sort out the issues.
The MLAs too also did not take oath even as they were elected two weeks ago. The representations being made by the legislators will also be taken into consideration at the time of budget preparations. This time, KCR has a big task of earmarking required funds to fulfill the assurances mainly doubling the pension amount and increase cash incentive under Rythu Bandhu scheme.
Meanwhile, the political circles are agog with excitement as the chief minister is understood to be planning to induct at least eight legislators into his cabinet in January first week. The newly-elected MLAs also would take the oath the same time. KCR inducted Home Minister Mohd Mahmood Ali on the day he was sworn in as the Chief Minister on December 13. The total strength of Telangana cabinet should not exceed 18, including the chief minister.