Pensioners left in lurch as Aasara forms go missing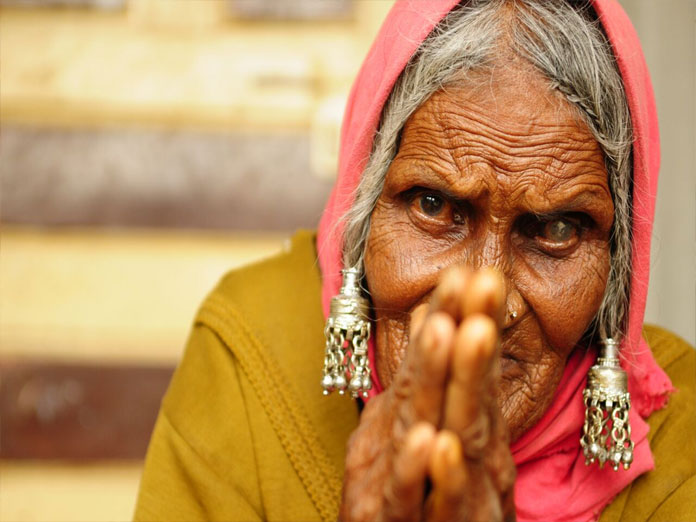 Highlights
Elderly, disabled and widows seeking Aasara pensions are running from pillar to post, as the applications have gone missing from the Mandal offices in Old City
Bahadurpura: Elderly, disabled and widows seeking Aasara pensions are running from pillar to post, as the applications have gone missing from the Mandal offices in Old City. The activists who have been tracking the trend for the past two years have alleged that the negligence on the part of officials was not only delaying the process, but also increasing the hardships of applicants.
Hundreds of instances came to light in the past two years where the Aasara applications were received by the officials, and after several days when asked about the status of the application, the answer which came from the offices was 'physical copies not received by this office' or 'no data found'. "We filed several RTI applications at Mandal offices to get current status of applications and we got shocking replies from Mandal officials. Hence, we demand that an online portal like Shaadi Mubarak will help check the status of application," said S Q Masood, Joint Secretary of NGO ASEEM (Association of Socio Economic Empowerment of Marginalised).
In response to RTI, the Deputy Tahsildar, Bahadurpura Mandal in 2016 replied that 'Physical copies not received by this office'. In a similar response Deputy Tahsildar, Charminar Mandal in 2017 provided a list with status of around 50 applications submitted, only six have been sanctioned and remaining shows no data found. The Deputy Tahsildar, Bandlaguda not provided any data stating that the PIO was not supposed to create information to interpret information to solve the problem raised by the applicants or to furnish replies to hypothetical questions. "After the matter was brought to the Collector on 200 pending applications in 2018 and their status, majority were shown as 'No data found'," added the activist.
Besides this, the applicants were facing hardships from the unruly behavior of the public servants. When the applicants visit the offices for checking the status of their applications, they allegedly face misbehavior by concerned official for pursuing the matter. Applicants including disabled, aged and widows were facing problems during submission of application due to lack of awareness of documents required, due to this several agents have sprung up and are exploiting them financially, the secretary of ASEEM alleged.
Officials are asking multiple documents which are not mandatory like Voter ID Card, Food Security Card and etc, Due to this a majority of applicants complain that officials at Mandal denied accepting their application. "There are many applications pending at different Mandal office for long time. It is difficult to check status of applicants after visiting Mandal offices several times as officials are busy in other work and we observed insufficient staff in these offices," he added.