BJP cadre urged to hoist party flag atop houses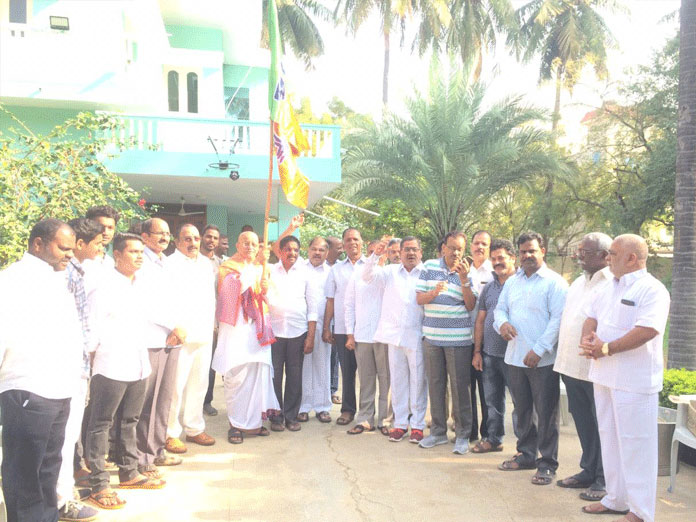 Highlights
Senior BJP leader Ch Hanumanth Rao on Wednesday hoisted the party flag atop his residence here in response to the call by the State unit as a part of the BJP Kutumbamme naakutumbam programme District BJP president Madhavaram Kanta Rao and Ashwini Subba Rao were present
Medchal: Senior BJP leader Ch Hanumanth Rao on Wednesday hoisted the party flag atop his residence here in response to the call by the State unit as a part of the 'BJP Kutumbamme naakutumbam' programme. District BJP president Madhavaram Kanta Rao and Ashwini Subba Rao were present.
Addressing the gathering, Hanumanth Rao called upon the party activists to strive for ensuring the re-election of Prime Minister Narendra Modi and triumph of BJP in the ensuing polls. He advised them to hoist the flag atop their houses in an effort to strengthen the party.
Rao claimed that the BJP rule in the last five years was sans corruption, irregularities and scams. He asserted that if more development was to take place, there was a need for the Modi government to be voted back to power.
Among those present were Surya Prakash Rao, Padma Rao, Surya Rao, Shahjahan, Ravi Kumar Goud, Mallesh, Anil and Vasu.