Rise in no. of voters in Khairatabad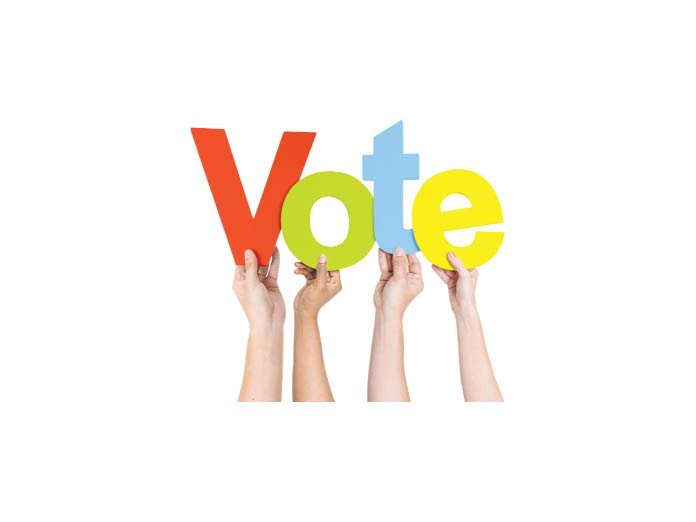 Highlights
The Greater Hyderabad Municipal Corporation GHMC officials released the final draft of voter list People were given an opportunity to make changes and new enrollment from December 26 till February 4
Khairatabad: The Greater Hyderabad Municipal Corporation (GHMC) officials released the final draft of voter list. People were given an opportunity to make changes and new enrollment from December 26 till February 4.
As per the final draft, there are total 2,74,070 voters in the constituency, in which 1, 43,761 are male and 1, 30,299 are female voters.
It is learnt that during assembly elections, there were about 2, 63,340 voters in the constituency, among them 1, 38,624 male voters, 1, 24,695 female voters, 21 third gender voters were there. As part of the new enrollment programme, as many as 18,027 members applied as new voters; among them, 1,336 applications have been rejected.
As Parliament elections are approaching, officials wanted to give one more opportunity to the people to enroll their names in the voter list. A special campaign will be organised on March 2, 3, and 4. Officials identified 105 campaigning centers in the constituency. Election Returning Officer, Assistant Returning Officer will supervise the process, which will be conducted for three days from morning 10.30 am to evening 5 pm.
Officials said that those who want to enroll their names in the voter list can apply till the nomination day. They said that they are providing a hassle-free process for enrollment of new voters through offline and online.
Those who have enrolled their names in voter list, have to take their voter id card as per the epic number provided by GHMC election department. The Election Commission has made several changes in the website and simplified the process. Those who opted for online to enroll their names will get their epic number after completion of all steps. One can get their voter id cards in mee seva centers with help of epic numbers.
The officials said that the new process enables new voters to get their id cards in the home itself and it avoids circling around GHMC office. They informed that those who want to apply offline can get the epic number in their respective circle offices.