LS polls: TDP facing catch-22 situation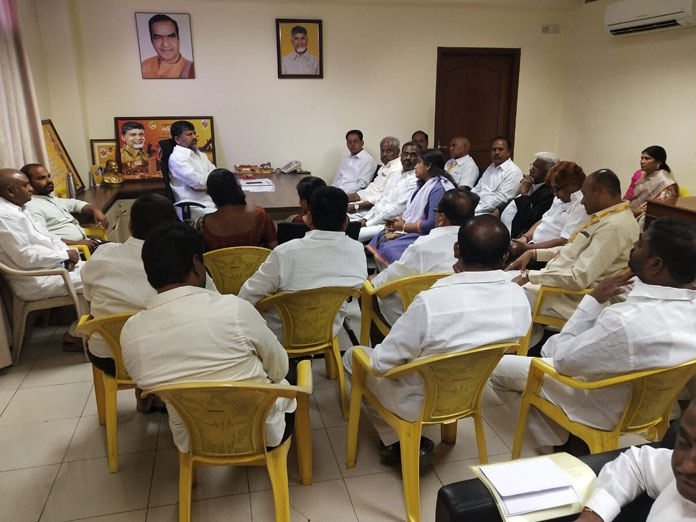 Highlights
Telugu Desam Party TDP State unit finds itself in a catch 22 situation as its political partner Congress is preparing ground to go for Lok Sabha election alone The TDP high command is also yet to finalise a political strategy for the State in the ensuing general elections The TDP has decided to fight the election in AP separately though it is still in partnership with the Congress at national
Hyderabad: Telugu Desam Party (TDP) State unit finds itself in a catch 22 situation as its political partner Congress is preparing ground to go for Lok Sabha election alone. The TDP high command is also yet to finalise a political strategy for the State in the ensuing general elections. The TDP has decided to fight the election in AP separately though it is still in partnership with the Congress at national level.
Party State unit president L Ramana on Wednesday held a meeting with Telangana unit leaders at NTR Trust Bhavan and discussed hurdles and challenges to face the election alone. In the just concluded assembly elections, the TDP and Congress combine under the banner of People's Front drew blank. The front could secure only 21 seats (19-Congress and 2-TDP). Party leaders said that the winning prospects of the TDP in at least one Lok Sabha segment is remote.
In 2014 elections, the yellow party won Malkajigiri Lok Sabha seat. Currently, the party is maintaining cadre and leadership in a few segments of Nalgonda, Rangareddy and Khammam district. Ramana said that he will prepare a report on TDP strength in Telangana and send it to his party chief N Chandrababu Naidu soon. The party will take a decision on contesting the elections after a meeting with TDP chief.