Independence Day at NTPC Ramagundam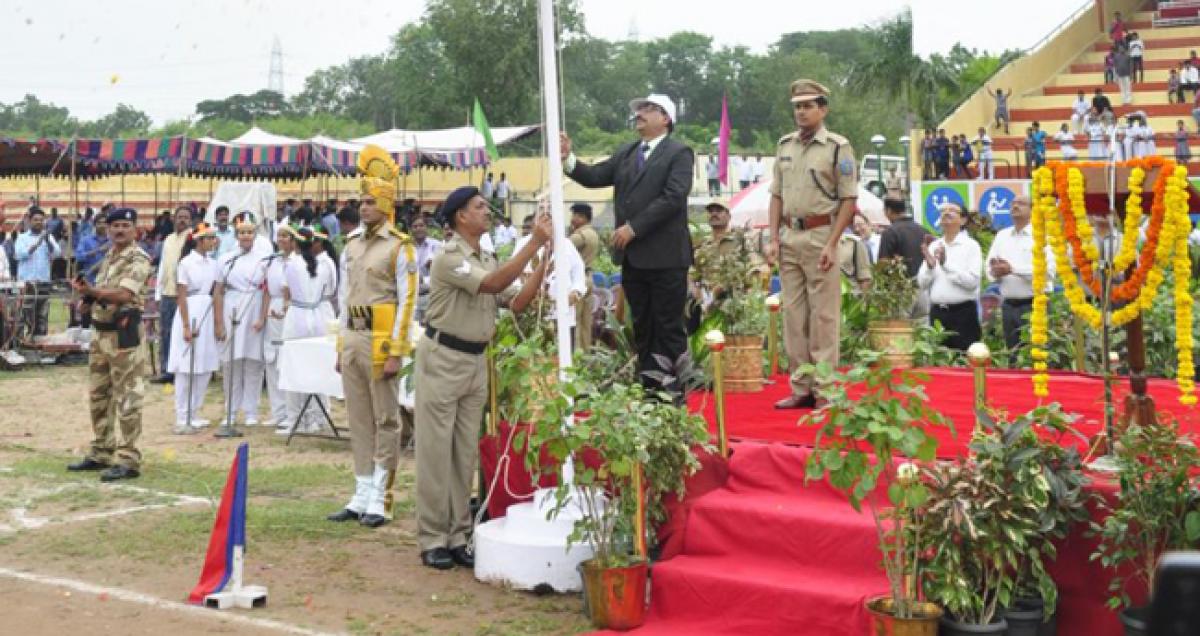 Highlights
Independence Day was celebrated at NTPCRamagundam on Wednesday with great pomp and show, with the chief guest Ravindra, Executive Director, NTPCRamagundam, hoisting the tricolour CISF unit presented guard of honour followed by inspection of parade and marchpast
Ramagundam: Independence Day was celebrated at NTPC-Ramagundam on Wednesday with great pomp and show, with the chief guest Ravindra, Executive Director, NTPC-Ramagundam, hoisting the tri-colour. CISF unit presented guard of honour followed by inspection of parade and march-past.
Addressing the gathering, Ravindra remembered the sacrifices and contribution made by our great freedom fighters and highlighted the glorious history of NTPC and its contribution in the development of the country. He also threw light on the success story of NTPC-Ramagundam in the areas of Plant Performance, Environment and CSR.
Speaking on the new initiatives, he said the power station is trying to achieve energy conservation through 100 % installation of LED; Making the residential colony as Smart Township; Installation of two Electric Vehicle Charging Station; Smart Water and Power Metering; Mechanised Road Sweeping; Efforts to sign MoU with Ramagundam Municipality to use of waste water as well as implementation of Geo Polymer Road by using dry ash instead of cement, etc.
The power station is also taking great efforts in FGD and R&M to increase the efficiency of the plant. He also spoke in detail on Telangana Project construction activities and its progress. The project activities are in full swing with commendable safety practice. With the coming of Telangana Project, the district as well as the state will be hugely benefitted, he further added.
During this occasion, Shri Ravindra along with senior officials presented Appreciation Letter to 121 employees for their outstanding performance in different areas. Employees and children who topped in Medha Pratigoyita were also awarded. Unit level Health Champion and Runner-up also awarded on this occasion.
Students from different schools of the township presented colourful cultural programme which was a pleasure to watch as thousands of people from NTPC township and the nearby areas with colourful dresses celebrated with patriotic fervour.