Why You Should Start Trading with Olymp Trade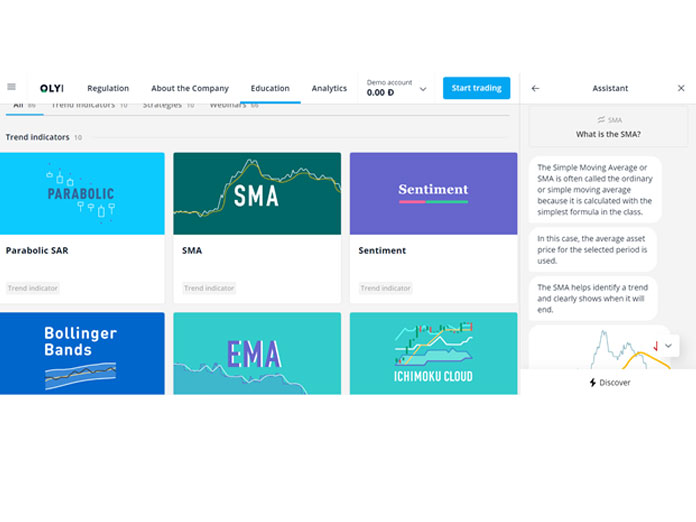 Highlights
Olymp Trade is the perfect trading platform for beginners As a new trader, it can be daunting to get yourself into the game
​Olymp Trade is the perfect trading platform for beginners. As a new trader, it can be daunting to get yourself into the game. There is so much to learn, understand, and practice before you feel comfortable risking your hard earned money. As a platform Olymp Trade is focused on making trading as easy to learn and simple as possible for everyone.

The need to do all three has driven Olymp Trade to create its own free educational materials. Trading strategies, trend indicators, and analysis tools are explained in simple language. The site's built-in assistant helps answer traders' questions as they arise.
Their library of webinars gives people an opportunity to see a range of indicators, trading and money management strategies. Olymp Trade's platoon of webinars is rivaled by its YouTube page with over 600+ videos in 8 languages. Video topics range from What is Olymp Trade to VIP Recorded Trading Sessions.

To complement the free educational materials, once registered each trader is given a free demo account to practice what they have learned. This account trades exactly like the live account, however, instead of using real money the account trades Demo Dollars. To start each trader has 10,000 Demo Dollars. Practice in live markets is invaluable.

Trader support is available 24/7 in 8 languages. If you have a question you can find the answer you need. Anyone can make money from trading, let Olymp Trade show you how.