Eid Mubarak Image 2020: Share Whatsapp Stickers to Eid Mubarak Wishes Your Family and Friends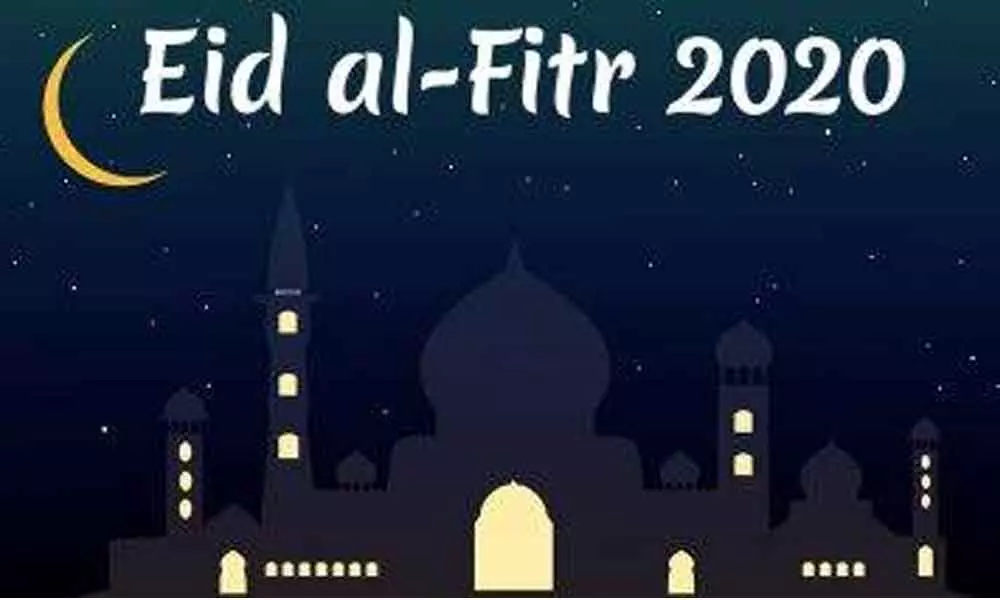 Highlights
Eid Mubarak Image 2020: Eid Mubarak Wishes your near and dear ones on Eid-ul-Fitr on WhatsApp using stickers.
Eid Mubarak Image 2020: During the holy month of Ramadan, Muslims observe fast from dawn to dusk. At the end of Ramadan, the festival of Eid-ul-Fitr is celebrated around the world with much pomp. The crescent of Shawwal month brings good news of Eid-ul-Fitr. Eid-ul-Fitr falls on the first of Shawwal.
Eid-ul-Fitr is based on the sighting of the new moon. On this auspicious day Muslims wear new clothes, offer namaz and prepare delicacies. On the occasion of Eid-ul-Fitr, they also distribute food, clothes and money to needy.
But due to the coronavirus pandemic, the festivities might be restrained this time as people will be staying home to protect themselves and help to prevent the spread of Coronavirus. No matter what you can still wish your near and dear ones on Eid-ul-Fitr on WhatsApp using stickers.
Share Eid-ul-Fitr stickers or Eid Mubarak Wishes on WhatsApp
At first go to WhatsApp chat, tap on the emoticon icon and then the sticker icon below. Once you click on the sticker icon, on the right corner, you will find a '+' icon. Click on it, and you will be taken to all sticker section.
At the extreme bottom, you will find an option "Get More Stickers" which will lead you to the Play Store. In the Play Store, you will find Eid sticker apps, or you can also search for the same.
Select the app and install it. After installation open, the app and the categories of stickers will be displayed. You can add the stickers of your choice by just tapping the '+' sign next to each group.
You can go back to WhatsApp, and selected stickers will be listed on top in the carousel.
For iPhone users, there is no provision to download a new sticker. Anyhow, if one has received an Eid sticker, they can mark it as their favourite. Mark a sticker as a favourite by long-pressing the sticker and tap on the '*' option. Once you do this, you can send the same sticker to any contact or group.

Subscribed Failed...
Subscribed Successfully...