HyperXchange & UN to Come Together for The World's Largest Sustainability Initiative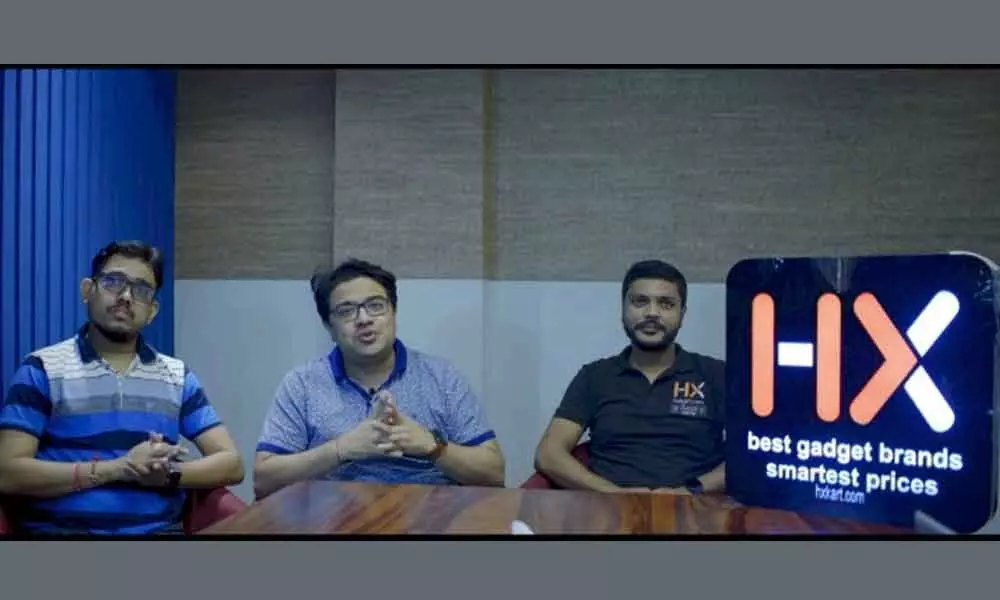 Highlights
Refurbished electronic market player officially becomes a part of UN Global Impact to take actions, align strategies, and advance the Sustainable Development Goals (SDGs). HyperXchange has been committed to a climate positive revolution with its refurbished technology since its inception.
New Delhi: HyperXchange, a Kolkata-based refurbished electronic market player, announced its association with the United Nations Global Compact (UNGC). UNGC is the world's largest sustainable development initiative that allows businesses to come together and align their strategies and operations with the Ten Principles on human rights, labor, environment, and anti-corruption; and take actions while emphasizing the Sustainable Development Goals (SDGs).
HyperXchange has been committed to a climate positive revolution with its refurbished technology since its inception. In 2021, hX introduced the Global Reforestation Initiative in sync with UNSDG's sustainable forest management by actively protecting nature by planting trees to help improve local ecosystems and create sustainable agro-forestry livelihoods for the local communities as well as to preserve the coast.
"HyperXchange makes it to the UN Global Climate Compact for its Goal towards 'Responsible Consumption & Afforestation' and 'Climate Action'. HyperXchange is focused towards scaling a Planet Positive Venture." said Satanik Roy, Co-Founder, HyperXchange.
In another attempt to give it back to the environment, HyperXchange launched a range of limited-edition designer yet upcycled and eco-friendly accessories handcrafted by financially challenged women in semi-urban/rural areas of India. hX is closely working with the state governments to identify at-risk areas and initiate dense implantation of Mangrove saplings. Mangroves being a fast-growing plant provides dense protective cover against sea waves and act as an incubator for the local ecosystem.
"Being a part of the UN Global Compact is nothing short of a milestone for us. It means our efforts to change the way we do business, invest in electronics, and develop innovative solutions to minimize waste are appreciated by a prestigious institution such as the UN. We hope to make our planet a better place to live", assures Dipanjan Purkayastha, CEO at HyperXchange.
About HyperXchange:-
hX is a marketplace for premium electronics, consisting of online and offline channels, to source, service, distribute and market 'as good as new' electronics products for various consumer segments. Their products are available in a new or like-new quality, at significantly lower prices, with a 12-month replacement warranty. Their proprietary B2B product, the Faraday, automated kiosks for buying back or exchanging old products from customers and selling them new ones. The Faraday's unique capabilities include accurate valuation, plug-&-play installation, ability to customize, geofence, and rollout transaction/incentive policies instantly across its entire network.