Kothagudem: CPM demands completion of road works in Laxmidevipally villages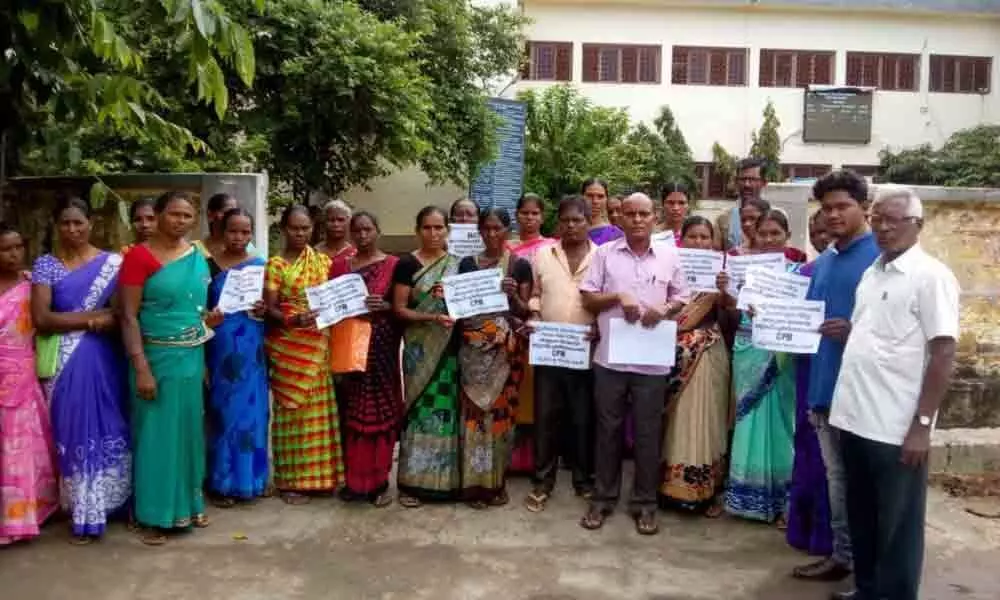 Highlights
Stages protest in front of the Collectorate
Kothagudem: The CPM party mandal unit of Laxmidevipally staged a protest in front of the Collectorate in Kothagudem on Friday demanding the officials to resume the pending road works in villages.

Speaking on the occasion, mandal party secretary J Krishna alleged that due to lack of road facilities, people were facing many hardships. He added that though officials started the road works in the mandal, they did not finish the works. As a result, due to recent rains, the half-done roads were washed off and the people had to face several problems.
He appealed to the officials to resume the works and complete them as early as possible. Later, the party members submitted a memorandum to District Revenue Officer Kiran Kumar in his office. Party leaders Sudheer, Gopal, T Venkanna, Adilaxmi, Nirmala and others attended the programme.