Dr MCR HRD Institute conducts seminar on SDGs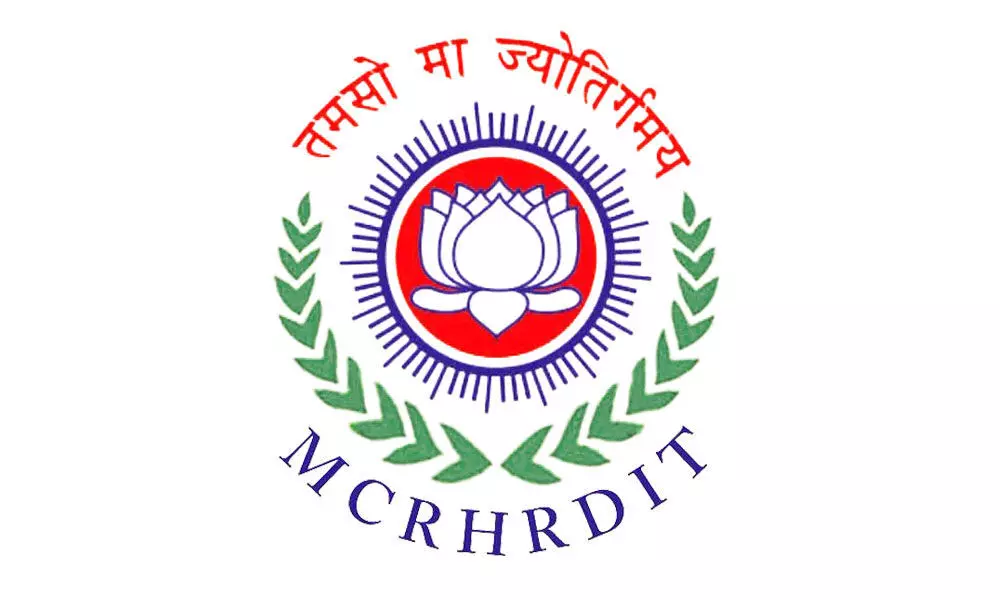 Highlights
Dr MCR HRD Institute and the Regional Branch of Indian Institute of Public Administration
Hyderabad: Dr MCR HRD Institute and the Regional Branch of Indian Institute of Public Administration (IIPA), New Delhi for Telangana and AP conducted a "Seminar on Good Governance and United Nation's Sustainable Development Goals (SDGs)", which was attended by ISS and IES Officers, attending the 94th Foundation Course at the Institute.
Harpeet Singh, ADG of the Institute, in his inaugural address, said that while the availability of funds for the SDGs is important in its own right, the ultimate success in achieving their ambitious targets depends on the competence of functionaries, clarity on their part about their functions, political will, and public goodwill. He underlined the need for concurrent monitoring of schemes relating to SDGs by different wings of Government using scientific techniques, including dashboards."The Central government in its monitoring must seek data from states to populate its dashboard for evaluation", he added.
M Gopala Krishna, Chairman, IIPA's Regional Branch for Telangana and AP, in his welcome address, said that achievement of SDGs will give a big boost not only to per capita income but also India's global ranking in Human Development Index. He underlined the need for regulating the industry, considering its crucial role in achieving the goals under the SDG framework. "Considering the negative outcomes of relentless reliance on fuel and energy for economic growth, we must look for alternatives that keep the environment clean and pollution levels low while maintaining overall increases in growth and development", he added.
S. Chellappa, former Commissioner, PR & RD called upon gram panchayats and Government functionaries to fully understand local issues relating to poverty and under-development and undertake people-centric planning for development by adopting the bottom-up approach. He highlighted the importance of imparting training to the beneficiaries too in order to empower them to use the benefits of different schemes relating to SDGs. His emphasis was on an inclusive agenda for growth and development.
Pausumi Basu, CEO, SERP said that both conceptualization of schemes relating to SDGs as well as their implementation, with a professional touch, are equally important. She added that sound organisation structures, clarity of roles to be played by different stakeholders, availability of trained human resources, etc. are the prerequisites for the success of SDGs.
Dr. Amir Ullah Khan, Professor, MDC at the Institute underlined the need for understanding the dynamics of the problem of unemployment in general and that of women in particular."Now largest employment is not in big industry, not even in the medium-scale sector, but in the 59 million small enterprises, hiring 69 million individuals", he stated and called for proactive Government support to startups, micro, and tiny sectors of employment in order to reach SDG targets set for 2030.
SanjanaKadyan, IES welcomed the gathering and proposed a vote of thanks.