Hyderabad: HC directs Balala Hakkula Sangam to approach government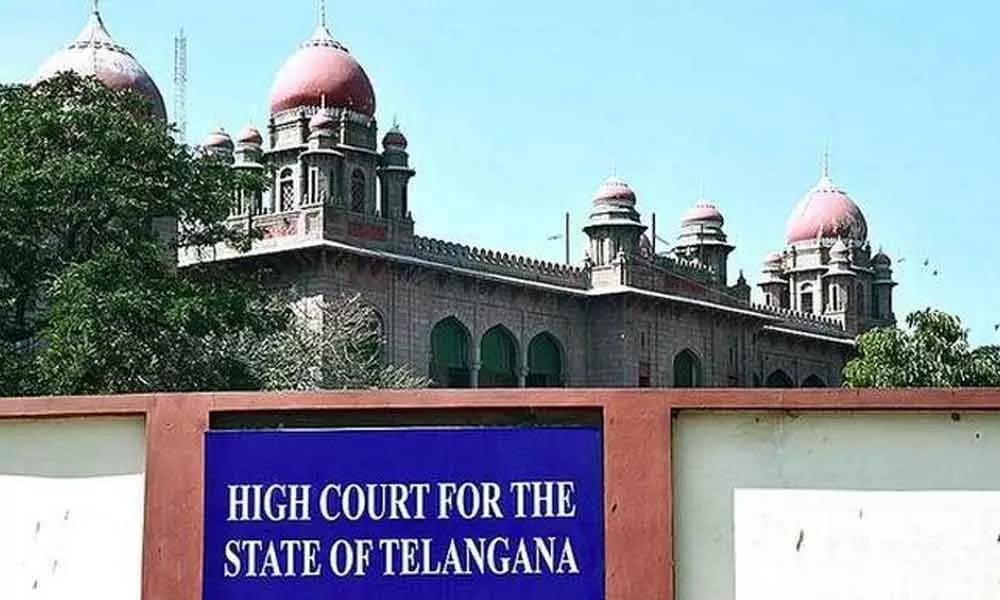 Highlights
The Division Bench comprising Chief Justice Raghavendra Singh Chauhan and Justice Bollam Vijaysen Reddy was hearing public interest litigation filed by Balala Hakkula Sangam represented by its President K. Atchyuta Rao who sought a direction to the State government to provide mid-day meals to the students studying in government and aided schools and further provide technical gadgets to the students to study through online
Hyderabad: The Division Bench comprising Chief Justice Raghavendra Singh Chauhan and Justice Bollam Vijaysen Reddy was hearing public interest litigation filed by Balala Hakkula Sangam represented by its President K. Atchyuta Rao who sought a direction to the State government to provide mid-day meals to the students studying in government and aided schools and further provide technical gadgets to the students to study through online.
The Bench wondered as to how the Telangana Government will provide mid-day meals to the students studying in Government and aided schools in the State when all the educational institutions are shut down post lockdown due to rampant spread of coronavirus in the state as well as the country.
Counsel for Balala Hakkula Sangam C.Damodar Reddy informed the Bench that the students studying in Government and aided schools hail from Below Poverty Line and during lockdown and post-lockdown, these students are literally begging at signal points.
To buttress this contention, the counsel had pointed out to a news item carried in an English daily recently, which said that the children studying in Government and aided schools have become beggars.
Moreover, the petitioner counsel further prayed to the court to issue a direction to the State Government to distribute mid-day meals to these students through PDS and further direct the Government to provide technical gadgets to enable the students to get an education online. Both the Kerala and Karnataka Governments have supplied 1,20,000 laptops and 4,500 television sets for the benefit of students below the poverty line.
After hearing the contentions of the counsel for the petitioner, Chief Justice Chauhan observed "It is for the Government to implement the scheme of providing mid-day meals to the students studying in Government and aided schools as the Government is implementing its policy decision in providing 12Kgs., rice and Rs. 1500/- stipend to the below poverty line during the lockdown.
'Courts cannot direct the govt., this is a policy decision that has to be taken by the Government at its level… how can the Court direct the Government to create a policy… the judiciary cannot be expected to cross its limits and issue a direction to the government, naturally, the parents of these children may be worried about their livelihood and education… let these parents, first of all, approach the Principal Secretary to the Govt., School Education and submit a representation seeking its help in redressing their grievance".
After passing the above observations, the Chief Justice Division Bench adjourned the PIL by two weeks directing the Petitioner to approach the Government with their plea.
Subscribed Failed...
Subscribed Successfully...