Hyderabad: TSPB pitches for more Navodaya schools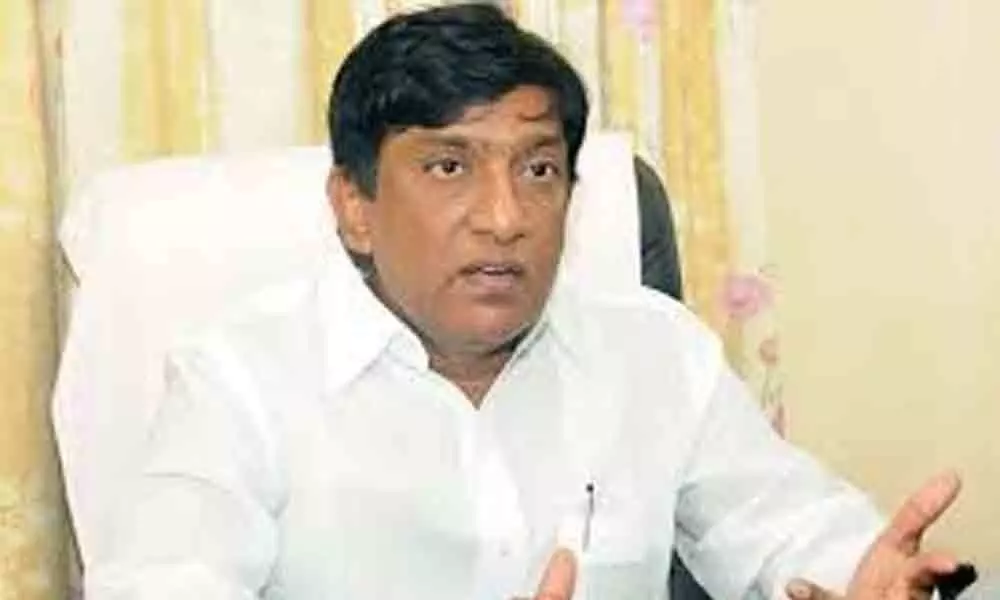 Highlights
Telangana State Planning Board Vice-Chairman B Vinod Kumar writes a letter to the Vice-Chairman of NITI Aayog, Rajive Kumar in this regard
Hyderabad: Telangana State Planning Board Vice-Chairman, B Vinod Kumar has sought for establishing the Centrally-sponsored Navodaya schools in every district of Telangana.
In a letter written to the Vice-Chairman of NITI Aayog, Rajive Kumar, Vinod Kumar said that the Navodaya schools are the important institutions run by the Central government, critical in supplementing the State efforts in spreading education to the underprivileged people, who are talented.
The State government under the leadership of Chief Minister K Chandrashekar Rao has increased the number of districts of the Telangana from 10 to 33 as a progressive measure.
Against this backdrop, the Chief Minister had earlier requested Prime Minister for allocation of new Navodaya schools for the State. However, Vinod said that it is disturbing to note the skewed distribution of these Centrally- aided schools in favour of Northern and Central India. He said in his letter that the State with 33 districts with 35.2 million people has only nine Navodaya schools.
It shows that the State has been grossly neglected in the allocation of new schools. The former TRS MP pointed out "States with a similar or lesser population such as Chhattisgarh, Haryana, Jharkhand, and Assam have twice or thrice the number of Navodaya schools than Telangana."
He also reminded that he had raised the issue of setting up new Navodaya schools in the State during his tenure as the MP of 16th Lok Sabha and several representations have also been given to the MHRD.
Similarly, MPs from Telangana in the 17th Lok Sabha have also made similar requests, he said. Vinod Kumar said that the State has lagged behind many other States on education parameters due to the historical injustices.
The importance given to the education by KCR, after the formation of the State has made much progress in the areas like high female enrollment rates and in the building of usable toilets for girls. The Vice Chairman of the TSPB reminded the importance stressed upon by the VC of NITI Aayog.
In this context, Vinod Kumar said that students from TS need to access the best schools irrespective of their socio-economic status. For this, he asked the NITI Aayog to recommend the Centre for setting up a Navodaya school in every district of Telangana.