KCR takes Huzurnagar plunge to offset Uttam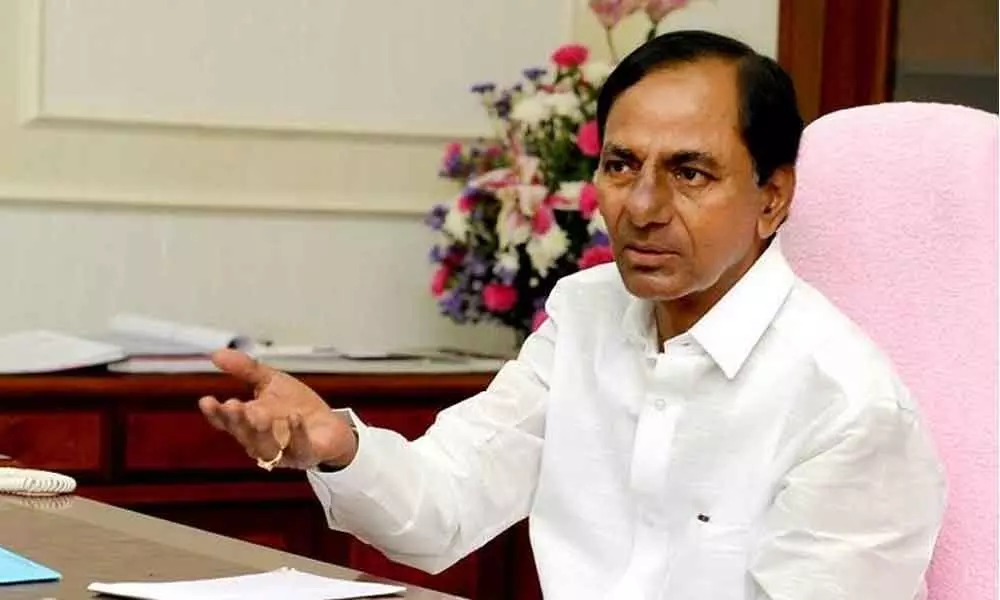 Highlights
TRS chief monitoring campaign on a day-to-day basis
Hyderabad: The fight for Huzurnagar Assembly seat is turning out to be a bitter fight between the Congress party and the ruling TRS.
While the Congress party leaders, who seem to have closed their ranks and are putting in all-out efforts to retain the seat, Chief Minister and TRS president K Chandrashekar Rao also seems to have taken the fight very seriously.
Apart from personally monitoring the campaign on a day-to-day basis and also making use of social media to appeal to the people as to why people should vote for the ruling party candidate, appointed about 50 party leaders as in-charges for the bye-election.
Some more in-charges are also likely to be appointed, according to party sources. All these leaders will have to work under the guidance and direction of Government Whip in Legislative Council Palla Rajeshwar Reddy.
The ruling party proposes to make at least five to seven leaders as mandal in-charges.
Until now, the party used to assign the responsibilities to leaders like T Harish Rao and KTR but this time even the Chief Minister himself is likely to campaign on October 17 and 18.
TRS leaders said that the party has been winning all the bye-elections held since 2014 and does not want to take any chance this time. It will strive to maintain the record of winning spree once again, they said.
"The challenge here in Huzurnagar is big because the candidate is N Padmavati, wife of the TPCC chief and also the seat belongs to Congress for years," the TRS leader said.
The party leaders have been asked to work in coordination with the in-charges appointed by the party and harp on the various developmental activities taken up by the government.
The Huzurnagar bye-elections have become prestigious for both the Congress and TRS since the municipal elections are also to be held soon.
It is in the backdrop of this situation, the BJP now seems to be having a second thought on fielding its candidate.
The saffron party, which has been on cloud nine after winning four Lok Sabha seats, has been claiming that it was emerging stronger in the state and does not want to get the tag that it had lost a bye-election.