Khammam: Stringent steps against fake seeds sellers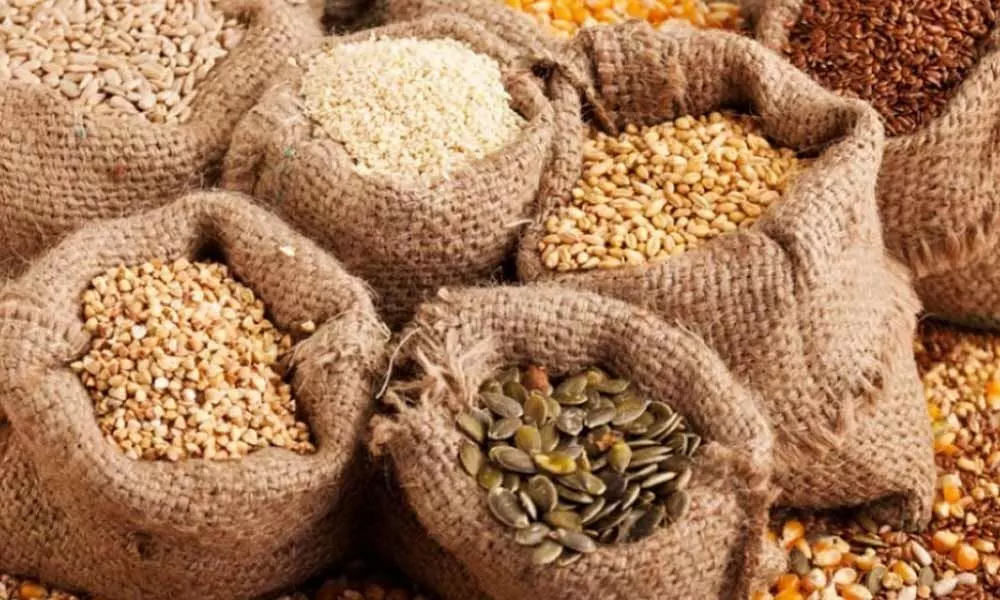 Highlights
As Kharif season is starting, district administration is taking stringent steps to prevent spurious paddy and cotton seeds in the district
Khammam: As Kharif season is starting, district administration is taking stringent steps to prevent spurious paddy and cotton seeds in the district. Officials have set up five task force teams to put a vigil on spurious seeds and producing companies. Each team consists of one sub-inspector, two constables, one agriculture officer and one tahsildar.
Spurious cotton and chilly seeds had shaken the district for the last two years as many farmers incurred huge losses after planting cotton and chilly seeds across the district.
Five task force teams were allotted to five agriculture divisions - Khammam, Kusumanchi, Madhira, Wyra and Sattupalli. These teams will inspect all 468 seeds shops in the district and cases will be registered under Prevention Detention Act (PDA) on shop owners if they found selling fake seeds.
The officials found out that spurious seeds are coming into district from Nandyala and Guntur of Andhra Pradesh through trains, lorries and buses. Task force teams kept an eye on parcels also as many companies are transporting fake seeds in parcels.
The agriculture department has put indent of seeds needed for the district for the coming Kharif season. The requirement is like this – paddy - 17,550 quintals, BG-2 cotton packets - 6,29,475 packets and red grams - 100 quintals.
Agriculture department Joint Director A Jhansi Lakshmi Kumari warned that PD Act will be imposed against traders, who sell fake seeds. Directing the traders to sell seeds in packets not loose, she appealed to the farmers to purchase seeds from authorised dealers only.
In Kothagudem district, the officials have set up two task force teams. Last year,12 cases were booked on fake seeds sellers in the district, said Joint Director of Agriculture department Abhimanyudu.
Subscribed Failed...
Subscribed Successfully...